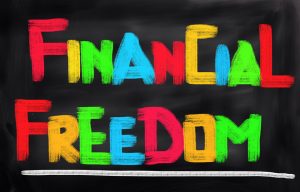 Everything starts fresh in the New Year. The budgets are approved for 2022, and programs are starting everywhere. It can be stimulating except for people with health problems. The group health insurance deductible is renewed, and it must be paid first.
Folks can get very worried about healthcare costs. Surgery and physical therapies can be expensive, and deductibles of up to $5000 are common. The cost is on top of expenses already incurred by the holiday season. So, it is easy to see why people get anxious.
Taking Charge
However, there really is no need to fret about financial wellness if you know how to manage the expenses. There are several ways that you can successfully handle the deductible.
Knowing the rollover date. That is the date in the year when the deductible is renewed. It can be in January, but it might also be later in the year, depending on the health plan. You can schedule various medical procedures with that date in mind, and if the previous year's deductible has been met, you have less to worry about.
What services are not counted in the deductible. Health insurance companies will pick up the cost for preventive care, depending on the plan. Checking the insurance language shows those procedures that are immediately picked up by insurance coverage.
What are the deductibles? There can be a different schedule of deductibles for in-network care and out–of–network care. Knowing the differences ahead of time helps decide who will be providing the medical care.
There are other means of taking charge of the deductible that most employees do not know about. It helps if advice is readily available. Fortunately, Countrywide Pre-Paid Legal Services has a benefit that will assist.
We Have Financial Wellness Professionals
Countrywide uses a nationwide network of certified counselors who will offer their insights to any plan member who wants to take better control of deductible expenses. These counselors are experienced professionals who help people with everyday money challenges. There is one in the community of every Countrywide client.
The counselor examines the employees' group health insurance plan and explores how the insurance provider interprets deductibles. Suggestions on better scheduling of medical care and some cost-saving strategies are part of the service. The counselor can also advise on how to budget for medical costs and negotiate a payment plan with the provider. The intent is to allow a financial wellness plan member to manage deductibles and other medical-related expenses successfully.
We Always Collaborate with the Client
Countrywide believes it is crucial to have a working relationship with a client. The earlier a rapport is created, the more effectively a financial wellness plan can be administered. Therefore, the collaboration between Countrywide and the client starts before the plan is implemented.
We discuss our services with a prospective client, and we answer all questions. We have several financial wellness options, and the client will decide what services will be part of their unique plan. Countrywide will provide the administration and the member services.
The service we always provide regardless of the benefit options is courtesy. Our counselors are recruited for their emotional intelligence and ability to listen to plan members. Our counselors have the task of finding solutions to serious financial problems. No plan member should worry about being lectured or accused of being financially irresponsible. We expect our counselors to show elevated levels of empathy, and, fortunately, they have not disappointed us.
Deductibles do not have to be monsters, and a financial wellness plan member can take control of the cost thanks to the advice of our counselors. If you want to know more about what we can do for you, please feel free to contact us at your earliest convenience. We would welcome the opportunity to explain how we help people.