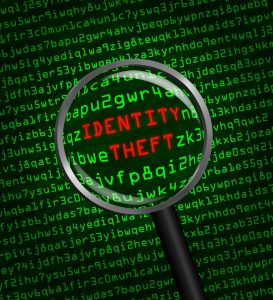 Capital One was a recent victim of hacking. Approximately 100 million subscribers were compromised, and their personal information was stolen. A theft this large should remind all of us about the magnitude of the danger posed by Internet pirates.
Cyber theft is a multi-billion-dollar crime industry. Hackers live anywhere on Earth and do business with global clients. Purloined data is sold in batches and bogus credit card accounts are created for dishonest use. Individuals' existing bank and credit accounts are exploited. Most victims don't know of the crime until they receive their monthly statements.
Companies will offer Group Legal Plans and Pre-Paid Legal Services. They don't always provide Identity Theft Prevention or Credit Monitoring Plans. A victim often must restore credit ratings and financial integrity alone. It is a long process and can be stressful. Countrywide Pre-Paid Legal Services offer Group Legal Plan benefits to organizations. We also offer Identity Theft and Credit Monitoring services to individuals.
Countrywide Identity Theft and Credit Monitoring
We offer the consumer four different plans which to choose. Depending on the selected coverage, the services include:
Bureau reports and credit scores
24/7 credit monitoring and alerts from one or more credit bureaus
Identity monitoring and alerts
Application monitoring and alerts
Credit score change alerts
Family protection
We also other benefits to protect your personal and financial information. Regardless of the coverage selected, the Countrywide Identity Theft and Credit Monitoring benefit will include:
ID theft insurance of $1 million
Dark web and Internet monitoring
ID theft fraud restoration services
Checking account reporting
Synthetic ID theft monitoring
SSN alerts
Lost wallet protection and replacement assistance
Filesharing monitoring and alerts
Opt-out for junk mail/do not call list
Discounted additional reports and scores
A person is going to get very comprehensive coverage and assistance with any of the Countrywide plans. The theft insurance is important because it can help pay for legal expenses and a certain amount for lost wages. Reestablishing credit and financial integrity are a confusing task for many people. The ID theft fraud restoration services permits you to have a specialist work with you.
Organizations select the benefits of a Group Legal Plan and their employees do not. You can choose your Identity Theft and Credit Monitoring Plan. Your individual needs determine the level of service you will receive. All our coverages are meant to be cost-effective and our administration is streamlined to assist you better. You are the one who decides what Plan to enroll in. Countrywide respects that decision and will provide services as quickly as possible.
We cannot understate the value of what we offer. Hackers are becoming increasingly more sophisticated in what they do and, increasingly, more people are placed in threat of Internet robbery. As a Plan member in one of our Identity Theft and Credit Monitoring programs, you have the quality member services that Countrywide Pre-Paid Legal Services provides in a Group Legal Plan.
You will receive alerts almost immediately. That is important for the consumer. It means that you will know of a theft right away instead of waiting until the end of the month to get the bad news. You are also able to get assistance rapidly and that is essential in restoring sanity to accounts that have been hacked. Cyber theft is always dangerous, but you have the means to recover that most people are not able to get.
We live in an Internet-based society where everyone is at risk. Cybercriminals take advantage of a false sense of security and plunder unsuspecting consumers. Countrywide offers a benefit which provides a warning of problems. If you have an interest in our benefit, or the Group Legal Plan benefit, please feel free to contact us. We will explain our services in detail and answer all your questions.