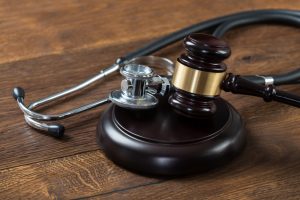 A crisis needs a calm mind. Someone who does not panic in emotional situations will make the best decisions and solve any problems. A medical emergency is an example where a cool head must prevail.
An Unresponsive Victim
A traffic accident or a massive stroke can automatically change reality. The victim may be unresponsive and on life support systems. There are some significant decisions to be made on behalf of the victim.
Healthcare providers are dedicated to saving that person's life. However, there might be medical procedures the victim does not want to be performed on him or her. Decisions need to be made about treatment and life-support. Group legal plans will offer living will service, but medical powers of attorney are equally important. Countrywide Pre-Paid Legal Services offers both in its group legal plan benefit.
The Designated Decision-Maker
Medical powers of attorney authorize an individual, selected previously by the victim, to make necessary decisions when the person is unresponsive. This authorized individual will advise healthcare providers of the victim's wishes and make any appropriate decisions. Drafting the medical powers of attorney document is a critical pre-paid legal services benefit. An attorney must do the work.
Countrywide has a nationwide network of attorneys who will provide pre-paid legal services. These legal experts are easy to contact, and Countrywide plan members will receive priority treatment. A conference is easy to schedule.
The person entrusted with the medical powers of attorney does not have to be a relative. Sometimes it is better to have a person outside of the family circle, so there is less chance of emotions crowding decisions. The Countrywide attorney gives useful advice on the medical powers and answers any questions that the group legal plan member may have. The member is allowed an unlimited number of telephone calls on a given situation, and thus any confusion is quickly resolved.
The lawyer will caution a member to be careful in selecting the empowered person, but there are no sermons preached. Whomever the person will be is left up to the group legal plan member. That decision is respected.
The Value of the Client
Countrywide wants to give as much service to as many people as possible. We provide support to many different organizations whose workforces are diverse. We do not know the demographics of every client, and we ask for some help in designing the plan.
We asked decision-makers to select the benefit options that will be part of their plan. We have several pre-paid legal services that can help employees deal with everyday legal situations. We will explain the benefits to the client, and their executives will determine what is in the final plan.
We support their decisions with some of the best administration in the industry. We have a streamlined administration so that a plan member gets the very best service as quickly as possible. We want to point out that no one, regardless of their job title, is made to wait an unnecessary length of time.
Emotional intelligence is a quality we want to see in our attorneys. Legal expertise is not enough, and we expect our lawyers to have excellent communication skills and a real sense of empathy for all our plan members. We recruit based on legal knowledge and personal skills. Anyone who does not have both is not can be part of the Countrywide network.
The medical powers of attorney take an enormous burden off the shoulders of loved ones. Any decision regarding the care of somebody in an emergency is not an easy one to make. An employee who has medical powers of attorney is showing a great deal of concern for family members and wishes to lessen the stress. Countrywide can draft an airtight medical powers of attorney document for anyone.
If you have any questions about our group legal plan benefits, please feel free to contact us at your convenience. We welcome the opportunity to be of service and explain all our benefits to you.