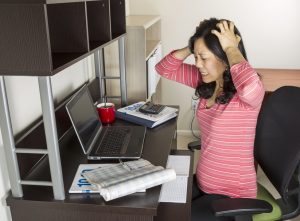 Warranties are not sold for automobiles and refrigerators alone. An individual's most essential equipment is household computer equipment. Desktops and laptops are used for business and entertainment alike. We are so accustomed to using computers that the quality of life is reduced when they are not working. Warranties ensure that the technology is available when an accident occurs.
There are some excellent reasons for having a warranty on computer equipment.
Protection against defects. These are malfunctions in the hardware or software of the computer equipment. The manufacturer is responsible for repair or replacement if flaws are found during the warranty period.
Warranties are cost-effective. Repairing or replacing computer hardware or software can be expensive, mainly if the equipment is specialized. A good warranty means a consumer can forgo having to buy costly replacements.
Customer support. Warranties often come with customer support service, which can help the buyer troubleshoot any issues they are experiencing.
Peace of mind. Warranties guarantee the buyer that if anything goes wrong with the equipment, they will not have to bear the enormous replacement or repair costs.
Still, There Is Trouble 
There can be difficulty with a warranty. There can be trouble with limited coverage, meaning the warranty does not cover all damage or defects. For example, some warranties might not cover damage caused by natural disasters. Moreover, the warranty's language may state that the protection will be void if the equipment is improperly used or maintained. Long wait times may happen, which can be a problem if the computer is used for business or school work.
There Are Ways to Avoid Problems 
A person can avoid warranty difficulties by simply reading the warranty carefully. Unfortunately, the language is highly legal, and most people don't understand the text. Group legal plans have lawyers that can help, but the plan might not allow for warranty assistance. That is not the case with Countrywide Pre-Paid Legal Services. For our group legal plan benefit, help with a warranty is a benefit.
We rely on a nationwide network of seasoned attorneys to provide pre-paid legal services to plan members. Our professionals will read the warranty and point out sections that a group legal plan member needs to understand before the purchase.
The attorney will also provide some helpful advice. For example, registering the product includes keeping a record of that registration for future use. Proof of purchase is also something that an attorney will recommend. The Countrywide legal expert can also suggest how to deal with customer support so that troubleshooting is effortless. All the pre-paid legal services are meant to make the warranty purchase an intelligent business move.
Our Clients are Our Priority 
Plan members receive priority treatment from our attorneys, and our client organizations receive the same special attention from us. We work with the client to develop a group legal plan for their employees. We explain all of our benefit options to the decision-makers of a prospective client. They will then decide what options will be part of their benefit. We do not try to push one option over another. Streamlined administration and superior member services are part of the bargain.
Buying a warranty for computer equipment is a brilliant idea. It is always better to get repairs done than to buy a replacement loaded with all the necessary software. Warranties can be challenging to understand, and our attorneys explain everything carefully. A client can expect considerable emotional intelligence from our lawyers.
Of course, help with warranties is just one of the pre-paid legal services benefit options we have that makes life easier for plan members. If you'd like to know more about what we can do for your employees, please feel free to contact us at your convenience. We want to tell you more about Countrywide's ability to provide outstanding service.