Helping to Relieve Stress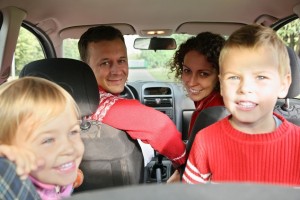 A big worry for a lot of employees is the family budget. It is trying to stretch dollars to meet all the bills that can frustrate the person. This can lead to domestic difficulties which detract from work. The trouble can be a strain on a marital relationship. Marriage counselors will say that budget worries will cause the most amount of arguments. A number of employees simply do not know how to design a realistic budget. They try to use the same kind of budgets their parents used, but it is not easy. The modern economy has other requirements that the parents never had to worry about, including massive college debt. Financial wellness is important and employers need to recognize that.
Helping Employees
Employers are accustomed to providing traditional benefits, but new ones are required to meet modern challenges. Certain new types of benefits are deeply appreciated and help instill loyalty. A financial wellness plan is certainly one of them, and merits a serious review.
Designing the Budget
A good family budget has to be flexible. While it should cover all of the main expenses, there ought to be a little bit of leeway. This permits the family to better respond to sudden emergencies. Moreover, there should be a chance to save some money for a rainy day. Being too strict on the boundaries can be just as damaging as having no boundaries at all. Families have to be able to handle circumstances not planned out before. Many people do not understand how to do that and need some advice. A financial counselor is truly a friend at a time of need. Countrywide Pre-Paid Legal Services will provide such a good buddy.
We have a network of counselors who are there to provide important service. They will go over the family budget with a plan member and explain where some changes need to be made. The counselor can point out not just what needs improvement, but where the person is actually doing the right thing. This helps the individual gain confidence.
A Countrywide counselor is not just somebody over the phone. We see to it that these professionals are in the area, providing assistance when a plan member calls upon it. Financial wellness is an extremely important requirement for healthy family life. It is our mission to see to it that all plan members are secure in their budgets.
Employers will Benefit
With budget matters out of the way, employees are able to concentrate more on the work at hand. Employers who may have seen a drop in productivity due to financial stresses can expect to see a positive jump. That is one obvious benefit; another one is the appreciation of hard-working staff members. Financial wellness programs let people know that the employer is concerned about a person's security. Having such a plan will increase loyalty and encourage retention.
Countrywide wants to help employers design the best possible program. We want to make sure the plan fits the needs of the employees. To improve the chances of that happening, we will let the employer decide what financial wellness options will be in the plan. This lets the employer better shape the program to fit the demographics of the workforce. The result is a benefit that helps all employees regardless of their age.
Helping with the family budget is valuable assistance, but is not the only service we can provide. Countrywide has a very comprehensive approach to financial wellness and there are a number of options. We encourage decision-makers to take a look at what we can provide. We welcome any questions and will respond immediately. Please feel free to contact us at your earliest convenience.