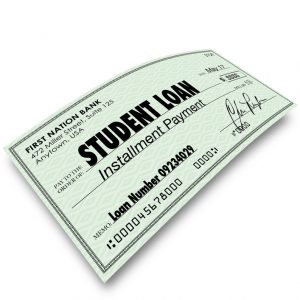 College can be a major learning experience after graduation. The grace period for college debt repayment ends six months after the final ceremony and it can be a shock. The monthly payment on six-figure debt can be the sizable mortgage. The financial wellness of a young employee might be in danger.
Forced Choices
College debt is a significant disruption in anyone's life. Decisions about buying a house, having children, or getting married are affected. A young graduate has little understanding of finances, and panic is a normal response. Using forbearance or not paying and then filing for bankruptcy creates more substantial problems. The wrong decision will result in credit ratings being destroyed and money problems lasting well into the future.
The new employee doesn't require a handout. Good advice in managing college loan repayment is better than cash. Countrywide Pre-Paid Legal Services offers a financial wellness plan that can resolve many common financial challenges.
There Are Many Financial Wellness Strategies
A person has options for paying college debt or even reducing it. Something as simple as auto-debit or consolidating all the debt can make everything much more manageable. A lot depends on the person's financial situation. Many young people don't know how to design a budget.
Countrywide uses a nationwide network of certified counselors to provide the financial wellness service. We have a counselor in a client's community, and face-to-face conferences between the plan member and a counselor are possible. It helps that our plan members also get priority treatment.
The counselor will examine a plan member's income and expenses to determine the individual's finances. The professional will suggest ways to fine-tune the budget and spend money with better efficiency. All the suggestions will release the funds to use for paying that annoying monthly bill. The counselor's work can also make a plan member's full financial picture look much better.
Doing the Paperwork
Some programs reduce the debt amount. A plan member might qualify for one of them, but she or he doesn't know how to complete the form. Here is where we can give critical help. A Countrywide counselor will provide the guidance required to complete the paperwork. That same expert might also recommend various programs that the plan member doesn't know anything about. It is possible that interest rates can be reduced, or debt amounts trimmed a little bit. It is because a Countrywide professional is there to offer help.
Clients Are Part of the Financial Wellness Plan Design
Some vendors will have a boilerplate plan, take it, or leave it quality. Countrywide has provided employee benefits for more than 30 years and we are aware that not every service is what a client requires. We want to have input from decision-makers about what will be in the organization's plan.
Consequently, we seek the employer's advice. A client will be shown our benefit options and we will explain each one in detail. The organization will then decide those services that will be part of their financial wellness plan. It is our objective to provide excellent member services. We do this with a streamlined administration that gets services to a plan member as soon as possible.
Personal finances are severe matters and young employees want to be treated like adults.
Countrywide counselors are selected for expert knowledge and personal skills. It is not enough to understand personal debt; emotional intelligence is what we also want. Any counselor who doesn't have that combination would be a bad fit at Countrywide. We are pleased that our clients have commented favorably on the way their employees are treated by Countrywide. The attention to the individual makes us one of the leaders in the industry.
College debt is not an unscalable mountain. The bills can be managed without living in severe austerity. All a person needs is good advice. Countrywide will provide that. If you have any questions about our benefits, please feel free to contact us at your earliest convenience.