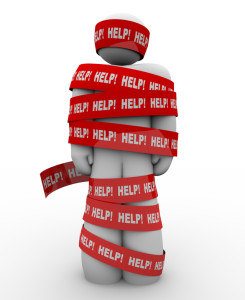 Taxpayers get aggravated with government agencies. These citizens need help and getting support is rarely easy. Rules, procedures, and protocols often get in the way.
Sources of Frustration
Some common problems will drive people up the wall.
*The Paperwork. It often appears the smallest services require the most prolonged application. It takes a while to complete the paperwork, and there still might be problems. Folks sometimes must fill out a second application because there were errors in the first one.
*The Wrong Office. A person will take the time to go to a government office and discover it is the wrong place. This means an extra trip must be made and precious time will be spent.
*Long Lines. Public agencies are notorious for long waiting periods. It happens too often that an individual waits an hour for 10 minutes of assistance.
*The Wrong Information. It is the most frustrating part of dealing with the government. After going to the office, waiting to get served finally, and filling out tedious paperwork, a citizen finds out he or she has the wrong information.
There needs to be a way to cut through the red tape and delays. Not all group legal plans will provide help in dealing with government agencies. Countrywide Pre-Paid Legal Services has such assistance as a group legal plan benefit.
Knowing What to Do
We rely on a nationwide network of experienced lawyers who will provide our pre-paid legal services. These legal professionals deal with bureaucracy all the time.
Many people are aware that applications can be completed online. The Countrywide attorney will explain it to a group legal plan member. The lawyer will help the person accurately complete the form and electronically submit it.
Public employees are not trying to cause problems, but they have rules and regulations which they must follow. This includes standards for information and proof of identity. The Countrywide lawyer can check and make sure that the proper information is ready to be submitted to the government entity.
The best way a Countrywide attorney can help in collecting needed information is one of our pre-paid legal services benefits.
The attorney may write letters and make telephone calls on behalf of all plan members. It permits that legal professional to get right to the heart of the matter with a public employee and find out precisely what records are needed to get the required notices. A working relationship with public agencies also helps the attorney point the plan member to the right office. A considerable amount of delay in red tape is thus eliminated because of Countrywide's services.
We understand how frustrated people become when dealing with the government. Our attorneys are recruited for their people skills as well as legal knowledge. Face-to-face conferences are easy to arrange, and Countrywide attorneys listen respectfully to all concerns a group legal plan member may have. No question is considered silly or a waste of time. We respect our plan members.
Employers Contribute to Plan Design
We have pre-paid legal services to assist people with everyday legal matters. Drafting simple wills, helping with consumer protection, and preparing medical powers of attorney are some of the services we can offer to a client. We understand that not all our benefits are what the client wants. We asked decision-makers to tell us what they would like to see in their group legal plan document. Whatever the client wants, is what will be part of the final paper.
People pay taxes to support government service and have a right to get the needed assistance. Countrywide is here to help them get what they need from the bureaucracy without having to jump through hoops of fire to get it. If you have any questions about what Countrywide can do for your employees, please feel free to contact us at your earliest convenience.