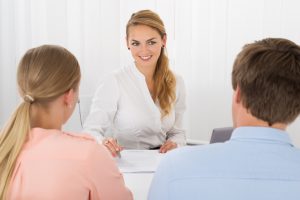 The marketing strategies of most group legal plans are to promote the primary benefits. Services such as drafting a will or assisting with consumer protection are good things to point out, but there is more to providing excellent pre-paid legal services.
It is often the secondary benefits, the ones that are always a part of the plan regardless of the options that make the real difference. Communication is critical these days.
This is more than just talking to a plan member. Communication must be instrumental in achieving the goals of the benefit plan. Countrywide Pre-Paid Legal Services pays a great deal of attention to our benefit plans' quality of communications support activity.
Promoting Superior Assistance
We base our benefits on the advice and guidance provided to a nationwide network of attorneys. An attorney is practicing in the community of a Countrywide client, and group legal plan members get priority treatment when scheduling a meeting. Clients can be assured that our attorneys practice social distancing and follow procedures that promote health and safety.
We look for high levels of emotional intelligence in our attorneys. These legal professionals will listen. They want to know what a group legal plan member wants. Any conference is meant for information sharing and rapport building. It is never for lectures for sermons. Incidentally, we encourage questions. If a plan member forgets to ask essential questions, it is not a problem. We permit a group legal plan member to make as many telephone calls to the attorney is required on a given subject.
We Communicate for the Plan Member
Countrywide offers several group legal plan benefits. These include drafting simple wills, help with warranties, and consumer protection advice. It happens that additional information might be needed. Countrywide will reach out to get it. Our attorneys may write letters on legal stationery and make telephone calls on behalf of the plan member. Problems are often quickly resolved because of such action.
Employers Make Choices
Countrywide has provided pre-paid legal services for over 30 years. Our clients include organizations of all sizes. We admit we do not know what every prospective client needs. Consequently, we tailor the group legal plan to fit client solutions.
The client's decision-makers are asked to help. We explain all our options carefully and answer all questions. Those executives will select the services offered in the plan. We will provide streamlined administration and superior member services. No plan member is forced to wait.
Good communication is particularly important for remote workers. They feel stress more acutely than an office worker and worry about benefits not being received. Our attorneys keep up an open flow of communication between the plan member and Countrywide. It means that a person working far from the office does not have to worry. This individual is going to receive the required benefits that he or she needs.
We are proud to provide for our client organizations the kind of support that addresses common legal issues. People who need help with government agencies will get the guidance necessary to make it through the bureaucracy. We will also draft living wills and medical powers of attorney. This helps protect an estate from enormous medical costs. If we cannot provide a specialized type of legal service, we will not hesitate to make referrals. Those referrals are expected to give discounted prices to a Countrywide plan member.
Our secondary communication benefits increase the quality of the overall service. Countrywide plan members deserve the best from us, and we do everything to make sure these essential people are not disappointed.
If you have any questions about our benefits, please feel free to contact us at your convenience. We want to share with you all the advantages your employees will receive with Countrywide pre-paid legal services.