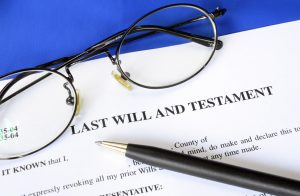 Death and taxes are the only things you can be sure of in this life. Employees will sometimes ignore the possibility of death and forget about writing a will. We admit dying is a morbid subject, but it cannot be ignored. Your family's security depends on a will.
Group legal plans will promote right simple wills and Countrywide Pre-Paid Legal Services is no exception. Drafting a simple will is one of our group legal plan options and a very popular one.
Navigating the Tax Waters
Estate taxes can be tricky. While your estate might not be large enough for federal tax, there are still local estate taxes. Paying the government will cause a disbursement delay and the lack of a will can dramatically extend that time.
Survivors may need the estate to pay medical expenses or college tuition. The probate court system moves very slow on estates without wills. Having one drafted is a pre-paid legal services benefit that will benefit your survivors.
Countrywide has a national network of attorneys. They are able to write simple wills of up to six pages and file them with the appropriate public agencies.
Other Services Help with Simple Wills
Our other services give support and value. A plan member might have an existing will that could be outdated. We permit review of legal documents as a benefit. Secondary services are also important. If necessary, our attorneys will write letters on legal stationary and make telephone calls as pre-paid legal services. A will drafted by Countrywide may require future revisions. We will send annual reminders to encourage plan members to check their documents.
The advantage for the family is significant beyond any financial gain. Families can be torn apart by estate disputes and the feuding will linger for years. The will does specify who receives what and that is the final word. There is little else to talk about. Out of date wills may leave assets to a now deceased person, complicating matters as another estate is brought into the scene and creates even further delays. Countrywide can prevent these issues as well as others.
A comprehensive group legal plan relies on client input. Countrywide allows clients to select the benefit options. The final draft will then better reflect the needs of the workforce, assuring that a Countrywide group legal plan will be used. We make it easy for plan members to use our services. Countrywide has a streamlined administration improves efficiency and permits a person to have quicker access to what is needed. Emotional intelligence is a quality we insist every Countrywide attorney have. Drafting a will is a reflection on mortality and is not easy. Our professionals understand this and work with empathy. To them, this is more than just writing a legal document. It is helping a person decide what will be left behind and to whom.
Wills Are Important
Drafting a will should be on everyone's bucket list. It brings peace of mind and security for loved ones. It is perhaps the easiest pre-paid legal services benefit. If you combine it with all our secondary services and other options, you will understand why Countrywide is an industry leader.
Other vendors offer will drafting but not all have those backup services that we have. It is a combination of superior legal service, efficient administration, and client friendly attorneys which make us better than many other vendors.
Perhaps you have a few questions about us. We would like to hear them. Countrywide welcomes any chance to share information. We invite you to contact us at your convenience. We welcome any opportunity to explain our services and answer any of your questions. We are confident that you will be surprised at what we have to say and will want to know more about how we benefit employees.