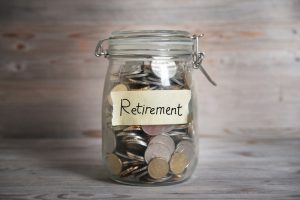 Retirement is coming sooner than you think. There will come a day when an employee cleans out the workstation and leaves. What happens next depends on prior planning. An individual must be financially ready. He or she cannot rely only on a company pension. Preparing for retirement requires knowing what you have and what you owe. Countrywide Pre-Paid Legal Services can help.
We have a financial wellness program to give people a better sense of their finances. We have a nationwide network of certified counselors who could assist plan members.
Gaining the Information You Need
Our staff will do a budget analysis that folks will understand. This review shows where their paycheck is going. A counselor can show ways of cutting expenses and freeing up some money. That's important because planning for retirement includes saving more money.
Knowing what you have will help in getting ready for your golden years. An asset inventory is one of our financial wellness tools. An asset inventory will reveal the full value of a plan member. It can show all that can be easily sold to meet new retirement costs.
Financial professionals warn people about debt and it is very serious for anyone who is thinking of retiring. Debt will carve into a smaller income to make the quality of life more difficult. The Countrywide counselors understand that and how to get out of it.
The counselor could help a financial wellness plan member create a strategy by which sizable debts are paid off in a given period of time. There are a number of ways of doing this and the counselor is going to suggest the best means. It helps a person who is looking at retirement in a few years to have a more optimistic view. That individual understands that there is light at the end of the tunnel and it is not a train headed towards them.
An older employee may be thinking of downsizing and moving into a smaller house. The challenge is the employee has not been in the housing market for 30 years or more. Countrywide has a program, "Make Your Move", that helps even a middle-aged person understand the housing market, how to sell the existing home, and purchase a new one. All the ins and outs of modern real estate will be explained.
Employers Appreciate Choice
Financial wellness programs help employees understand the significance of getting ready for retirement. Employers will appreciate the other benefits that our program offers because we address concerns such as paying student loan debt.
We want to make sure that the financial wellness plan fits well with the demographics of the employer. Consequently, we allow choice. The organization decides what options will be in their program. Countrywide will make certain that the administration is effective, that employees are treated with priority, and the best advice is provided.
Retirement is going to be a fact of life sometime in the future. Employees are always encouraged to get ready for that day, but many times they lack the tools to develop a good strategy. Financial wellness plans by Countrywide are a way of getting the ball rolling.
Getting the Planning Started
People can get started on their retirement planning as soon as they get information about the budget and the assets they currently have. They can begin to make decisions about saving more money and possibly making some retirement related investments. It is made easier by the services Countrywide provides. The counselors give suggestions which have been proven successful with other people.
All of our benefits assist employees in making financial decisions that can improve their lives. We take great pride in the empathy and concern our counselors show for everyone. All plan members are respected and treated with courtesy. No question is considered stupid. You may have a few questions about our programs and we encourage you to ask us. We can help your employees make the financial decisions which lead to better security and less anxiety. Please do feel free to call us at your earliest convenience and find out more about Countrywide services.