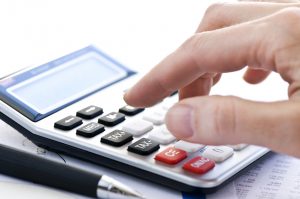 Understanding cash flow is a major part of financial wellness. Being aware of where the money is coming from and where it is going to will prevent many emergencies. It is amazing how many people do not appreciate this simple budgeting fact.
Budgeting isn't rocket science, but many employees do not know how to do it. They will live from paycheck to paycheck without fully covering expenses. It can lead to financial trouble that hits without warning and creates serious domestic problems.
Countrywide Pre-Paid Legal Services helps people deal with routine financial problems and advises how our Financial Wellness Plan helps employees organize their money more efficiently.
The Information Is Valuable
We use a nationwide network of certified counselors to assist people. Our counselors are professionals who deal with financial problems all the time. These counselors are in the communities of our clients and arranging a face-to-face meeting is easy.
An employee can easily fall into a money mess. The size of a paycheck, especially after getting a raise, will deceive an individual. He or she may be thinking there is enough cash in the checking account when there isn't. Major bills, such as medical expenses, will hit hard if a person has not set aside money for savings. New, ongoing expenses like college debt payments can crush bank accounts.
A Countrywide counselor will go to work immediately. The first order of business is to perform a budget analysis for the plan member. A careful inspection of cash flow exposes problems that the Financial Wellness Plan member is facing.
The spending data allows the counselor to offer useful advice. Small credit card balances can be raised and spending adjustments suggested to create a cash surplus for savings. Certain bad habits are pointed out and a Financial Wellness Plan member gains better control over money matters.
The budget analysis figures will give ideas on how to handle college debt or large medical bills. An individual who was frustrated with making ends meet begins to have a better idea of what to do. The ability to put money aside for savings each month is a great morale booster. The Countrywide counselor can bring order to a chaotic situation.
Improvements in Finances Happen
Our counselors know how to manage college loan payments and negotiate with healthcare providers. Our professionals can point out programs that a person may qualify for regarding college debt, and Countrywide will help set up payment plans with hospitals. These are part of the ordinary services we provide. There is more.
Adults get nervous and embarrassed when discussing their finances. Nobody wants to appear irresponsible or frivolous when it comes to money management. We know that many difficulties are the result of circumstances, some of which are out of the control of the individual. Our counselors possess a high level of emotional intelligence. They understand that a plan member has feelings and a Countrywide counselor will tread softly. There is no need for stern lectures or harsh judgments. Our people are there to solve problems.
The Employer Shapes the Financial Wellness Plan
Our clients know their employees better than we do. Decision-makers are aware of what options are needed and we encourage employers to select those benefits which will best serve the workforce. We explain our benefits and include in the final document all the selections the client makes. Our benefits administration is excellent, and we have streamlined it to permit greater efficiency and faster response.
Financial wellness is not impossible. Stability does require collecting data and making sense out of spending habits. Our counselors can do that for any plan member. If you have any questions about the benefits we provide, please feel free to contact us at your convenience. We welcome the opportunity to tell you about Countrywide.