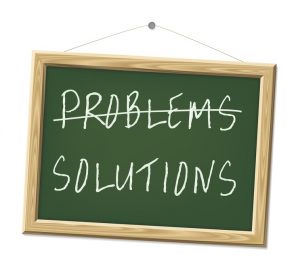 The coronavirus quarantines forced families to pay a terrible price. Strained relationships finally snapped under the lockdowns and led to divorce. This is not the only domestic damage due to COVID-19. Children whose parents divorced are now caught in limbo regarding custody and visitation. An already emotional situation has escalated with even more significant problems that group legal plans must be able to address. Child custody and visitation are primary issues.
Custody and Visitation in a Pandemic
Courts have already decreed what the custody arrangements will be and who gets the custody of a child. Quarantine or not, the courts are not going to suspend visitation rights. Refusal to permit visitation based on social distancing is unacceptable; contempt of court proceedings are not out of the question for ignoring court instructions. Nevertheless, there may be situations where the child's health could be placed in jeopardy, particularly if a former spouse has been exposed to coronavirus.
In a case of such potential danger, the two former spouses can come to a temporary change of custody and visitation. Such modifications can include the following:
Virtual visitation using Zoom or other videoconferencing platforms.
Postponing visits until a later time, allowing for schedule changes to make up for the lost time.
Allowing for more telephone calls and texting.
What about Disputes?
Former spouses may not see eye to eye on child custody or visitation. The worst situation might acquire an emergency temporary child custody order to protect the child from exposure. A group legal plan should allow for an attorney to step in and help negotiate a reasonable accommodation.  Countrywide Pre-Paid Legal Services can provide the kind of help that resolves child custody and visitation dilemmas.
Receiving Help from a Professional
Countrywide will do everything in its power to help group legal plan members in distress. We have a nationwide network of attorneys and there is one in the community of every client organization. These legal experts are familiar with domestic law and problems brought on by coronavirus lockdowns. They are available to help.
The best pre-paid legal services in these family situations are part of our secondary benefits. We allow our attorneys to make an unlimited number of telephone calls on a given situation and write letters on legal stationery as well. These services empower our attorneys to act as negotiators in child custody and visitation disputes.
We hire our attorneys based on legal knowledge and excellent communication skills. They are third parties who can use logic and objective reasoning to resolve highly emotional dilemmas. A Countrywide lawyer can help a group legal plan member reach an understanding with the former spouse. The resolution will respect the need to protect the child's health and consider what must be done in quarantine.
The Employer to the Rescue
Many employers have provided meaningful assistance to their furloughed employees. Assuming the cost of group health premiums and giving helpful information are some of the ways that management has assisted their workforce. We submit that offering a Countrywide group legal plan is going to provide even more needed support at a critical time.
We do not know the demographics of an organization, but the managers do. Consequently, we ask decision-makers to let us know which of our pre-paid legal services benefits should be in their plan document. We will explain every one of our benefits and answer all questions. The final plan document will contain management's selections and we will provide the administration.
Their employees appreciate those organizations who provide additional help in these critical times. The result of corporate compassion is the retention of valuable employees and higher productivity. Countrywide offers some of the best pre-paid legal services benefits in the industry. Please feel free to contact us at your convenience to find out more about our services.