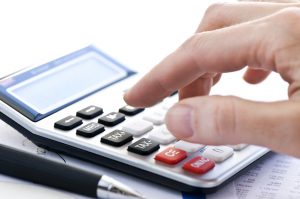 Few people like budgets. These are financial boundaries that can restrict a good time. It is easier, and more fun, to not worry about personal finances. This carefree attitude is why so many get in financial trouble.
Emergencies Will Cause Problems
Many employees live from paycheck to paycheck. This works well until a medical emergency or large expense hits the checkbook. Credit card debt is serious and using plastic gets people in financial trouble. Countrywide Pre-Paid Legal Services has a financial wellness program to assist in designing budgets.
Many have no experience in developing a budget. Recent college graduates might be too strict and leave little flexibility in their personal budgets. A growing problem is ignoring college loan debt entirely. That can end up with a bankruptcy filing or overuse of forbearance. We can fix these money hassles.
Countrywide Uses Financial Professionals
Our financial wellness plan centers on a nationwide network of certified counselors. They will help plan members create a livable budget. Counselors look carefully at expenses and income. These professionals will suggest various ways an individual can live within his or her means.
Most budget problems happen because a person doesn't know what to do or what their options are. Our counselors will show how to trim credit card debt, manage college loan payments, and pay off medical deductible balances some folks have out of control. A Countrywide counselor might suggest a debt management plan to them. Along with budget help, the extra costs of that service can get a plan member out of debt quicksand.
We understand how financial wellness plan members might be shy about dealing with their budget. It can be embarrassing to admit that things are a little out of control. Our counselors are known for having excellent people skills. They willingly meet with plan members and help them better understand their budgets and how to spend the money. It comes as no surprise that many find out ways to manage their money they did not know before. Many expenses are brought under control and are modified so that they fit within a person's paycheck. People can live within their means because of Countrywide.
The budget service will support other financial wellness benefits. Our counselors can help with medical bills and show people how to buy a house. The attention we provide assists people in keeping their financial house in order and planning for the future. The degree of help we provide depends on the employer, however.
The Right to Choose
We promote choice. Clients are given the freedom to look at all our options and decide part of their unique plan. We have worked with organizations for over 30 years in the benefits area and we believe that allowing selection makes for a more effective benefit program. We will make suggestions and give advice, but at the end of the day client decides what the financial wellness plan will look like. What we do is provide the administration and member service that makes the benefit worthwhile. We are proud of the fact that our member service is among the best in the industry. We go the extra mile for plan members.
A person who has his or her finances under control is no longer held victim to debt. Instead, this individual has greater control over destiny and spending. We have noticed that those who take advantage of our budget services discover they can begin to save important things like buying a car or house. Our counselors provide the kind of advice anyone can use to build their personal financial dreams. New employees, fresh out of college, find out the adult world is not a monster and they can live happily with the money they make.
We encourage decision-makers to look at our financial wellness program. We believe that any organization will be interested in what we can do for their employees. Please feel free to contact us at your earliest convenience to find out more about Countrywide.