You Can Win the Day in Court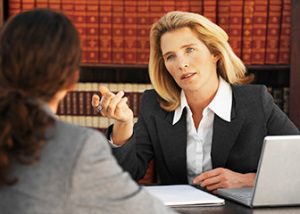 Not that many people have a day in court because most will settle before the cases are filed. However, there are situations where individuals go before a small claims court. This is a bench that hears disputes of perhaps $5000 or less, although some states have a higher threshold. It can get confusing and a group legal plan can help sort things out.
There are many reasons why issues end up in small claims court. It can be an argument over a property line, a warranty which is not being honored, or contract that has still has not been completed. The difference between this court and others is the lack of an attorney. Legal counsel will not represent you in court, and you must rely on yourself, instead. It is a reason why some cases don't get anywhere. Countrywide Pre-Paid Legal Services knows that not all cases before small claims are frivolous. Many are substantial and require a ruling. We wish to be of help and it is why preparing a small claims court case is one of our group legal plan options.
We Used Experienced Attorneys
Countrywide has a nationwide network of attorneys waiting to help people prepare their cases. Our lawyers will help prepare the evidence for presentation and educate the plan member on how to present the case. Our pre-paid legal services include one on one conferences with an attorney. We also allow for an unlimited number of telephone calls to the attorney on a given situation. That way, all questions can be answered completely. It is a fact that many cases will settle outside of court Countrywide attorneys can make telephone calls on behalf of the group legal plan member and write letters as well. It lets the other side know that there is an attorney involved and this can cause them to see reason.
A unique feature of small claims courts is that while an award may be handed down, it is up to the plaintiff to collect. It can be a problem for a lot of people, but those who have pre-paid legal services are not too worried. Countrywide will help. Our attorneys will assist in providing the paperwork necessary to process garnishment of wages or other means of collecting the settlement. This once again can cause the other side to think twice. It is in their interest not to have garnishment of wages occur, and the defendants will ordinarily pay the award. A group legal plan member can thank the countrywide attorneys with this kind of assistance.
Countrywide Gives Value
All benefits, including pre-paid legal services, must provide value. Employees should be able to use the benefits whenever necessary. That is how group legal plans work if they are efficient. Countrywide tries to make it easier for anyone to take advantage of our options. We let the organization decide what benefits we part of their plan. Decision-makers know what their employees need and will select those options that these hard-working people will use. Countrywide backs everything up with superior customer service, great personal skills, and administration that gets things done efficiently.
It is possible to settle small claims quickly and see justice performed. It requires the help of a seasoned attorney to make that possible. Countrywide has that kind of service, and we also have other options. Any one of them helps employees with modern problems. Our group legal plan clients can testify to the great service and expert advice employees received from Countrywide. Countrywide recommends that these organizations be contacted and asked to share their opinion. We go the extra mile for everyone. We encourage decision-makers to contact us at their convenience to learn more about Countrywide. We hope that they have questions because we want to answer them and tell more about the services we provide.