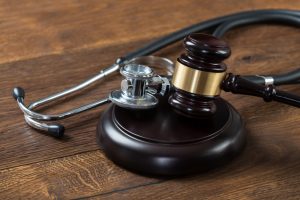 The end of the year is the time for making healthy resolutions. People will resolve to lose weight, eat sensibly, and get more exercise. There are two resolutions that are overlooked many times and they are very important: drafting a living will and medical powers of attorney.
The Need Is Great
Accidents and medical emergencies happen without warning. The victim may be unconscious and unable to communicate. It causes considerable anxiety. Healthcare providers do not know the victim's wishes.
Consequently, they are required to activate life-support and keep the person alive indefinitely. Family members must endure the agony of seeing a loved one lying in the bed with no chance of recovery. Group legal plans should have an option including living wills and medical powers of attorney. Countrywide Pre-Paid Legal Services has this benefit.
A Fundamental Service
Countrywide offers a solid benefit for its group legal plan members. Our nationwide network of attorneys draft simple wills as one of the pre-paid legal services. A Countrywide attorney will meet with an individual about the composition. The plan member will give instructions on the medical treatment he or she wants, including the termination of life support systems. The lawyer will draft the document that concurs within existing law.
Someone needs to make sure the living will is in force. That is the primary reason for the medical powers of attorney. These authorize a selected person to tell the healthcare facility what to do. It is a pre-paid legal services benefit which relieves families of making a tough decision.
Employers Need Living Will Options
Organizations will benefit from a group legal plan. An employee on life support creates substantial claims experience figures. Offering a living will opportunity may save an employer, especially one that is self-funded, thousands of dollars.
The Countrywide group legal plan has several options that offer high-quality benefits. These complement each other. For example, we have drafting a simple will as a pre-paid legal services option that can be prepared along with the living will. Other services involving legal documents will help employees in difficult situations.
We will advise employers on the services, but we will not push a client pick one. Decision-makers have their respective workforces and what group legal plan benefits are important for the employees. They determine what will be in the final plan document. What we provide is service of the highest quality to back up those selections.
Our administration is designed to provide swift and efficient assistance to any plan member. We expect that our attorneys give priority to a Countrywide plan member and these legal professionals are expected to go one step beyond that. Writing a living will is a very sensitive process. It asks an individual to confront mortality and that is not easy to do. Countrywide lawyers have a reputation for high levels of empathy and patience.
The attorney will explain what needs to be in the document. A person will have questions, and these will get answers in any conference. The plan member can remember another question later after the meeting is over. It is easy to get an answer because we allow an unlimited number of telephone calls on a given situation. The result is there is clarity and the individual has an understanding of what is going to be in that very important document. The guidance of the attorney can also help in selecting the right person to have the medical powers of attorney.
Creating a living will and medical powers of attorney are an excellent way to start the new year. It is a resolution that reduces anxiety and uncertainty in the event of a medical emergency. Our other benefit options address ordinary legal problems. If you have any questions about the Countrywide plan, please feel free to contact us at your earliest convenience. We would welcome the opportunity to give a full explanation of how we will assist your employees.