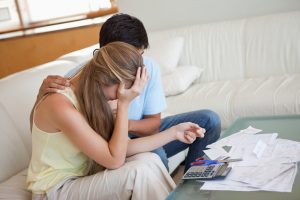 Employers want to help with medical bills. Decision makers know the stress and anxiety of health issues and benefits such as health savings accounts (HSA's) are appreciated. Organizations can go one step further by having a financial wellness plan in operation.
Offering a financial wellness benefits plan will assist employees in addressing issues such as medical bills. The better plans have a nationwide network of certified financial counselors there to help plan members. Countrywide Pre-Paid Legal Services is one of the best in the industry. We not only aid with medical bills, we also have certified counselors all over the country waiting to provide guidance and support.
Medical debt can come from other places besides a hospital. Dental expenses can be as high as minor surgery and a root canal can be costly. The group dental plan will not cover all the fee. Employees might not understand the cost structure of health care. They might think an EOB (Explanation of Benefits) is a bill (it isn't). Some education about medical charges would help. Countrywide furnishes the instruction.

A Nationwide Network of Help
Our nationwide network of certified counselors deals with debt issues. These professionals will explain the nuances of hospital bills to financial wellness plan members. The counselor can ease a worried mind.
Healthcare facilities will work with patients when it comes to payments. Schedules can be set up with electronic fund transfers on specified days. If there's any chance for debt forgiveness, Countrywide will explore it. The counselor will also go over the organization's health plan. An employee will learn more about what is covered and how to budget for future expenses. Analysis of the person's existing budget can uncover ways to have cash available for medical costs. The analysis is a standard Countrywide service.
The Countrywide financial wellness plan is one that may have several different programs within it. These are all sources of information a person can use. Anyone dealing with medical payments can look at some of the other parts of the plan and see if they can help.
It might be an asset inventory, which gives you a better idea of what your financial assets truly are. Our counseling sessions include many topics on finances which an employee can use in daily life. These can give some ideas on where to curb expenses and address medical bills with greater confidence.
We know that sometimes a person is backed into an economic corner because of catastrophic medical bills. We have a debt management plan that will help a person get out of the difficulty. It costs a little bit more, but it is very worthwhile. If, heaven forbid, an individual is facing bankruptcy Countrywide has bankruptcy counseling to assist them.
We Let You Choose
Employers can appreciate how Countrywide counselors can help employees make better use of the group health care policy, especially managing the deductibles. Some other options might be worth looking at for the sake of employees. Countrywide believes it is very important that any benefit serve as many people as possible. We allow employers to choose what options are going to be in their financial wellness plan.
We guarantee superior service. We streamline our administration to better respond to requests and Countrywide financial wellness plan members get priority service. Our commitment to plan members is one of the best in the industry and our clients comment favorably on what we do for their employees.
A better understanding of how to handle medical costs results in employees using the Medical group plan wisely. It can result in fewer claims-related costs. Decision-makers may want to know more about what we have to offer, and we encourage contact. Please feel free to get in touch with us at your earliest convenience to discover how you can benefit from the Countrywide benefits.