There are Sharks in the Water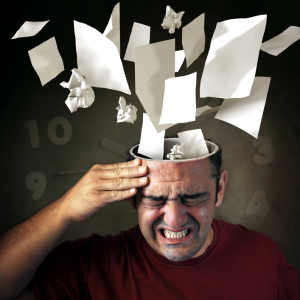 New college graduates are full of enthusiasm and willingness to work. They also enter into their first job loaded down with college loan debt. They are very idealistic and unfortunately a bit naïve. The trusting nature leads them open to any number of college debt frauds. These schemes take advantage of the young person's ignorance about certain ways of resolving college debt. The result is any number of trusting young employees losing hundreds or maybe thousands of dollars in fees.
A Number of Fraudulent Behaviors
Loan consolidation is a very popular way of deceiving recent graduates. Unethical companies will charge consolidation fees and not bother to tell the person that there is no fee for consolidating federal student loan debt. Although you can use refinancing to combine all the loan to the one payment, not every lender is going to be ethical. Perhaps the most damaging scam is one where a company assures a person it can eliminate the student loan debt obligation. That is not true! Only under certain circumstances can a student loan be eliminated. Unscrupulous companies don't bother to tell the other person that. They are only interested in taking as much money as possible from unsuspecting individual. This all means that the recent graduate incurs a double reality cost: they are paying for trusting someone and they are also paying for not knowing what to do. A financial wellness benefit can prevent these new employees from being victimized.
An Employer can Provide Needed Help
Organizations who take pride in being responsive to their employees appreciate the dilemma for a recent college graduate. These young people are caught in a situation where they have major debt and sharks out to exploit them. Financial wellness is not a big gift of money. Instead, it is providing access to the right kind of advice. Certified loan counselors are available to provide guidance on how to deal with college debt. There are no easy shortcuts, but the advice is the kind that saves both anxiety and money. Countrywide Pre-Paid Legal Services has worked to help companies help their employees. We recently established a financial wellness program which includes professional help for those struggling with college debt.
It Is Reputable Service Done Honestly
The certified loan counselors who work with us have an obligation to provide honest counsel. Too often young person falls into a scant because of not knowing what his or her options are. Our counselors provide the kind of information these young employees can use. How to best deal with the college debt is perhaps the most worthwhile company benefit they could have. Financial wellness shows them there is light at the end of the tunnel, and forbearance is not the only option they have. The anxiety over paying college debt is decreased with every session they have with the counselor. This is just one of the financial wellness options an organization can include in a Countrywide plan.
Help with credit card debt and even set up a budget are options that a younger employee could really use the financial wellness program. Countrywide offers these and lets the organization decide which will be part of their plan. We also see to it that administration is done as quickly as possible. No one has to wait for support. We also expect any to live up to our standards of high quality customer service. Countrywide will not lecture any one about their debt. What we do instead is help the individual get back on his or her feet, and help them lift the financial burden off of their respective backs.
We encourage organizations contact us about this valuable benefit. It is not just a young employees that can take advantage of the assistance, but "as well. We welcome the opportunity to explain fully all of the benefits from which an employer can choose.