Referrals for Special Cases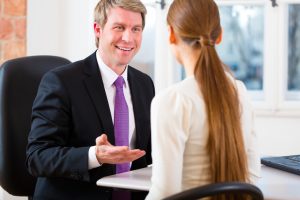 Countrywide Pre-Paid Legal Services is proud of the assistance we offer to clients. We have been helping organizations for the last 30 years to provide group legal plan benefits all employees can enjoy. We cannot, however, rest on our laurels. Even though we provide superior service in drafting wills or preparing small claims court cases, Countrywide knows it cannot directly provide support for all parts of the law.
Law Has Many Avenues
It would be impossible to do that. The law is a highly sophisticated and very complex matter. There are subsections such as the Internet and Marine law that are a little bit off the beaten track. The Countrywide attorneys are proficient in many areas, but the specialized law is the domain of certain attorneys. It does not mean that a group legal plan member cannot have access to this unique advice. Countrywide is here to help in those situations.
The Referral System
Integrity is more important than collecting a fee. If a Countrywide lawyer determines that a plan members situation requires specialized legal counsel, Countrywide uses a referral system. We will direct this plan member to an attorney who is more skilled in that unique portion of the law. This type of referral is one of our pre-paid legal services which other vendors and might not offer. It saves a lot of time because the plan member does not have to go searching for this kind of attorney. Countrywide is careful about referrals and will not send anyone to a lawyer who is less than transparent about legal fees.
These legal professionals are going to charge more than an ordinary attorney. It is understandable because of the time and effort they spend becoming experts in their respective field. Countrywide helps plan members deal with those larger than ordinary costs. We provide 25% discount on the hourly and scheduled rates. Contingency fee fees for cases such as personal injury will receive a 10% discount from the standard contingency percentages. We expect the attorneys to be upfront about any charges, as we would any attorney qualifying for a group legal plan relationship with Countrywide. This includes getting a detailed fee schedule from the attorney. It allows a plan member to know ahead of time what the costs are going to be.
We are Client Sensitive
Human resources in any organization wants to do what is best for employees. The benefits which will be available should be cost effective. There cannot be a situation where only one group of workers benefits. Countrywide is sensitive to this need for overall value. We want our clients to be able to select what benefits will be part of their own group legal plan. It might be help with warranty and consumer protection, or advice on how to deal with government agencies, while other options are not included. That is fine with us. We will have in the final plan document precisely what decision-makers want to see.
We believe the last thing that human resources needs is an administrative nightmare. No one wants to spend time dealing with complicated applications or procedures. Countrywide deliberately streamlines its administrative activity. Service gets to the plan member faster because of this. There are additional services which come with any plan. Face-to-face consultations with our attorneys, unlimited telephone calls to the attorney on a given situation, and other customer service related activities are part of the group legal plan package. We want to offer a comprehensive pre-paid legal services benefit that helps solve problems.
Special cases require the attention of uniquely skilled lawyers. Countrywide makes it easy to get a hold of those type of attorneys. An individual does not have to worry about quality because Countrywide does a careful screening of any referral before we start doing business with them. We hope that interested parties ask us questions. We want to be able to explain our pre-paid legal services benefits and answer any inquiries. We invite human resources and other decision-makers to get in touch with us about our benefits. Please feel free to ask any question.