The Help Makes the Bureaucrats Respond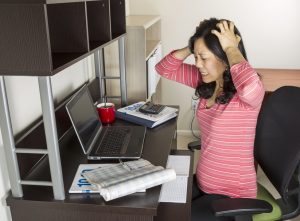 Right now, is a very stressful time of year for many people. The Internal Revenue Service is expecting paperwork, but it is not the only public agency. As we draw closer to the end of the First Quarter, there will be a need for reports and applications to be filed with the right public office. It can include applications for Medicare, Social Security, assistance for disabled children, and other services. Public employees are committed to helping, but they must have the proper paperwork. A group legal plan that permits assistance with government agencies is a fantastic benefit.
Which is the Right Cubicle?
We all know the modern floor plan of an office is a row on row of cubicles. It is hard enough to navigate through these, and it gets even worse as you try to find the right cubicle to deliver applications or documents. The frustration is increased if there is a deadline or you have been in a waiting line for an hour. Pre-paid legal services which can get you to the right space in the shortest amount of time is what the ordinary citizen needs. Countrywide Pre- Paid Legal Services provides the kind of support to help any group legal plan member get through the office maze.
We created a network of attorneys that spans the country. A plan member is going to get the necessary pre-paid legal services quickly because a Countrywide attorney is in the neighborhood. That legal professional has worked with government agencies in the past. He or she can direct a person to the right office. The service does not stop there. If a plan member has a problem with an application, the attorney can be contacted. We permit an unlimited number of telephone calls on given situation, and face-to-face consultations are possible. The time spent in processing necessary paperwork is dramatically reduced when Countrywide support is involved.
Communication is vital and Countrywide permits the attorney to be of additional service. We will make telephone calls on behalf of the plan member, and write letters on official stationery. Such communication does not pressure anyone. The letters and phone calls help clarify the situation and uncover what is needed to obtain service. It is a support assistance that expedites the process.
Organizations Will Benefit
People who must deal with government often take precious time off from work. It results in productivity being reduced, and sometimes important projects do not get the attention deserved. We have worked with organizations since 1987, and we know how important it is to reduce the time away from the workplace. Our attorneys can make dealing with a government agency simple. It is just one of the pre-paid legal services benefit options we have for our group legal plan benefits. We know that decision-makers want to have benefits tailored to their workforce. As a result, we encourage clients to choose those Countrywide benefits which they feel will do the best. The final plan document is tailored to the client's specifications. Our efficient administration and attention to excellent service will always be part of the countrywide plan.
No one has to be frightened of dealing with the government. No matter what level; federal, state, or local, service is there to be used. Countrywide has the commitment to make the process as easy as possible for plan member. Our expert support is a primary reason why plan members do not hesitate to take advantage of those services they are entitled to receive. Those public services are better because the Countrywide lawyer has helped get the right information to the proper place.
We have a list of benefit options which can be a part of a group legal plan. Your organization would benefit from Countrywide services, and we would be happy to explain what we have to offer. Please feel free to contact us at your earliest convenience