Verbal Communication is Critical in Legal Matters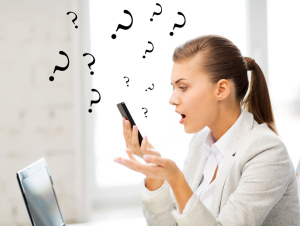 A group legal plan has to be careful when it tries to cut corners. Any need to economize has to be weighed against the quality of service. The topic of consultations and telephone calls arises from time to time. No plan administrator in their right mind is going to recommend that automated services or FAQ pages take the place of direct conversations with an attorney. However, some plans will limit the number of telephone calls as a means of saving money. That is not a good idea.
The Need for Conversation
Group legal services are more than helping with parking tickets or drafting a will. There are a number of situations where everything is very involved. Don't assume that a group legal plan member knows all about certain issues. They need to have conversations with attorneys on matter such as:
Parental rights in the event of a divorce;
Options to consider when facing foreclosure;
Leasing apartments and need advice on the lease;
Whether or not a trust should be started for minors;
Advice on how to properly be an executor of an estate.
These are just some of the predicaments and it often happens that one phone call alone is not sufficient. Limiting the number of conversations with an attorney can be very frustrating for an individual. A question may suddenly arise, but the call limitation makes it expensive to contact the attorney. That really is not a good group legal services benefit. People should be able to contact an attorney by telephone an unlimited number of times for a given situation. It is the very least that a group legal plan member should expect for the premium dollars spent.
Countrywide Respects Plan Members
Countrywide Pre-Paid Legal Services has designed member sensitive group legal services benefits since 1987. We respect our plan members as adults; they would not make frivolous phone calls to an attorney. Our plans offer the opportunity to get in touch with attorney as many times as necessary for a given situation. This allows a plan member to get the full information about his or her case from the lawyer. Our attorneys are chosen on legal expertise, and also on communication skills. They will listen to a plan member and reply with both knowledge and empathy. It means that a plan member is treated with respect and also gets clarification of any concerns. This is part of our one-two delivery of service: expertise and genuine concern. It is a formula that has worked many times in the past, and our clients appreciate what we do.
Countrywide also goes one step beyond. If face-to-face consultations are necessary then our group legal plan will allow for it. The intent is to have a plan member receive all the information. This helps them make better choices on the same time fully understanding the process. Our administration is intentionally crafted to provide uncomplicated delivery of services. There are no stacks of forms to be completed.
Countrywide also knows that organizations are different and have their own special needs. We customize all of our group legal services benefits to better fit the needs of the client. We feel it is important and better service than providing boilerplate plans.
It doesn't matter what the problem is, a plan member needs answers to nagging questions. These are best delivered verbally by a seasoned attorney. That means that when a plan member feels it is time to talk, the attorney is available for a conversation. We are also available to answer any questions about the many legal options we have.
Any human resources director or executive who is questions about our benefits is encouraged to contact us directly. We gladly answer all inquiries.
The Spector of ID Theft
In this new White Paper, The Spector of ID Theft
Len Feltoon, Esq., President of Countrywide Pre-Paid Legal Services explores:
The magnitude of ID Theft and how it's costing companies money and employees spending their working hours to fix their good name
What are the sources of ID Theft
What it would cost you if you become a victim of identity theft
The advantages of comprehensive ID Theft Plans
Fill out the form to download the White Paper