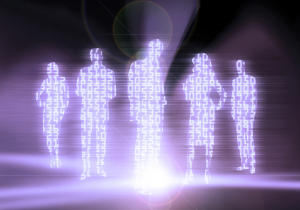 Identity Theft Protection is an important benefit.
You have every right to feel extremely nervous. Cyber theft has gone beyond isolated occurrences and is almost an industry by itself. The latest case involved more than 100 banks internationally with more than $900 million being stolen. Despite what major banks say, your financial accounts and your personal information can be at very serious risk. The danger calls for a special layer of security. It is reason enough to ask an employer to have identity theft protection as a group legal plan.
Information Sounds the Alarm
Thieves are able to get away with their crime because they can go unnoticed. You may not realize what happened until you receive a monthly statement. By that time your credit rating may have been destroyed by people who have created fake credit accounts and maxed them out. Group legal services should have daily credit monitoring and credit score updates as part of the benefit. As soon as a plan member knows there is a problem with credit scores, action can be taken to correct the emergency.
Customer Support Is Important
An attack on personal records can cause not just anxiety but confusion. It is why getting the right information is so important. A group legal plan with identity theft protection included needs to have informed customer support. These trained associates can offer guidance on how to view any credit report and offer advice on how to corrections should be done. Their information can reduce the amount of time needed to reestablish good credit. With people sensitive skills these customer support representatives are also able to calm jangled nerves. That is actually a very good group legal services benefit. Customer support can reduce feelings of severe panic.
We Offer the Best Identity Theft Protection Possible
Countrywide Pre-Paid Legal Services has designed group legal plan benefits since 1987. We know how important it is to have identity theft as a group legal services program for employees. Our Platinum Identity Theft Protector Plan offers protection that is head and shoulders above what other group legal plan vendors offer:
The benefit includes daily credit monitoring with email alerts from Experian ™, Equifax™, and TransUnion™. Credit scores are also provided by those top three credit monitoring companies;
There is free customer support to help plan members in the event of a hacking attack;
An identity theft insurance policy worth $25,000 is available to the plan members.
That last benefit cannot be underestimated. There are expenses incurred in trying to restore tattered financial integrity. That insurance helps cover reasonable and necessary costs of notarized affidavits, postage, attorney fees, and other expenses related to bringing credit ratings back to good order. Recovery from this kind of theft may require time away from the office. The Platinum Identity Theft Protector Plan includes $500 per week to compensate for lost wages (for up to four weeks within the first 12 months of discovery upon approval of the claim). All of this is part of our commitment to help any plan member recover from a hacking raid.
This is the kind of group legal services necessary in this day and age. Increasingly more personal information is kept online and encryption does not always stand up to persistent attacks. Countrywide knows the trauma that a person goes through when security was been breached. We make certain that our administrative requirements are as simple as possible, and services delivered immediately. By doing this, we help ensure that the recovery time is not as long nor as traumatic as it could be.
We want to be able to help clients offer protection for their employees. The Platinum Identity Theft Protector Plan is just one of the options that can be offered to staff. We encourage you resources directors and decision-makers to contact us about all we can do. We are confident that what Countrywide offers is the best security in this time of cyber pirate raids.
Contact us today for more information on our plans.
In this new White Paper, The Spector of ID Theft
Len Feltoon, Esq., President of Countrywide Pre-Paid Legal Services explores:
The magnitude of ID Theft and how it's costing companies money and employees spending their working hours to fix their good name
What are the sources of ID Theft
What it would cost you if you become a victim of identity theft
The advantages of comprehensive ID Theft Plans
Fill out the form to download the White Paper