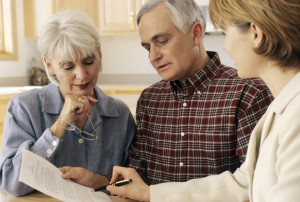 Millennials and recent graduates take center stage in a lot of business discussions. They certainly are important, but they are not the only people in the office. Middle-aged employees can be found in cubicles and on project teams, contributing their knowledge and experience to the youth and enthusiasm of other employees. They cannot be ignored and they have financial wellness issues. Employers need to recognize that.
There Can Be Some Anxious Moments
Those who have loyally worked for years are looking at the future with much anxiety. They are not in college, but they have children who will be going into college and facing major debts. Medical bills are not something middle-aged employees take lightly Paying these obligations can destroy fragile budgets. Countrywide Pre-Paid Legal Services knows about the worry level of employees who are over 40 years old. We have a financial wellness program that also benefits these people.