The Right Words Matter a Great Deal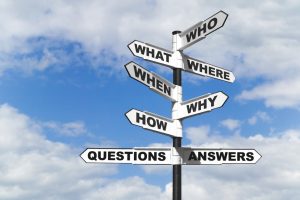 We are surrounded by technology. There are mobile apps, Internet websites, and social media intended to connect us to other people and the services we need. That's nice, but it doesn't always work. There are some needs, such as pre-paid legal services, that need a little bit more than the tap of a mouse pad to connect. A group legal plan is judged by the quality of the services provided.
Human Contact is Essential
People need answers that are more developed then a recording or script on a website. The legal dilemmas folks encounter may require separate answers for individual concerns. It is something that is not easily done with technology. People matter when it comes to pre-paid legal services. Arranging a meeting with a lawyer is not always done by other group legal plans. Countrywide not only makes meetings easy but encourages such conferences. Our nationwide network of attorneys allows for a plan member to easily get in contact with a lawyer. The consultation can be arranged, and a face-to-face discussion allowed.
We Have Comprehensive Communications Services
A person might have additional questions after such a meeting and can easily get answers. It is because Countrywide goes one step further and permits an individual to make it an unlimited number of telephone calls to the Countrywide attorney on a given situation. It makes clarification much easier and adds to the quality of the customer service we provide.
The communication services of Countrywide go one step further. Dealing with the public agency can be rough for anybody, especially someone who is a foreign citizen. A letter from the Countrywide attorney can be extremely helpful. Group legal plan members may also have difficulty with a warranty or consumer protection. Our attorneys can contact the other party by telephone on behalf of the plan member. It can result in a major problem being settled before it gets to court.
People who contact an attorney are emotionally upset. They are either very anxious or frustrated and want to get solutions. Their emotions must be brought down to a calm level. Countrywide understands how essential it is to have the right tone. We recruit our attorneys based on their personal skills as well as their knowledge of the law. An attorney must have good communication ability to work with Countrywide plan members.
We Insist on Good Communication Skills
We insist on high levels of empathy and understanding and, thankfully, it is what our clients get from our attorneys. We have received a lot of favorable comments about the understanding, sympathy, and friendliness of our legal experts. It helps us continue to be one of the best in the business. Diplomacy is the hallmark of all written communication coming from Countrywide. The attorney will use language that brings out the logic of the case, ask the right kind of questions, and encourages the reader to respond favorably. We do not threaten, and we do not ridicule; all communication and writing are highly professional.
We want our clients to choose what benefits be part of their group legal plan. It could include help with public agencies, drafting of simple wills, or consumer protection vice. No matter what the final plan is, the level of service will always be superior. We will not economize on personal skills and writing competence.
It is understood that the good communications make all our pre-paid legal services easier to provide. Difficulties that may arise in drafting a will or in settling a consumer protection problem disappear when the Countrywide attorney is involved. The ability to cut to the chase is important and can communicate information to the plan member is equally significant. Countrywide is justifiably proud of the lawyers who give our pre-paid legal services.
We have the type of legal services that people need to deal with daily problems. We encourage decision-makers to contact Countrywide and find out about what we provide. We also want to be able to share how our communication services make these group legal plan