Spring is a Filing Season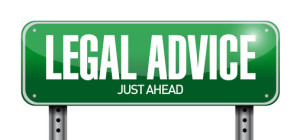 Everyone deals with the Internal Revenue Service (IRS) at this time of year, but the IRS is not the only public agency to contend with. Homeowners may want to appeal their property tax rate, and they need to be able to fill out the paperwork. There are other instances where an average individual has to deal with a public agency for tax relief or other considerations. Things are made easier if there's a group legal plan that can be used.
A combination of strict deadlines and complicated forms can drive anybody to frustration. It is very difficult to understand what is required, and it is important to have the exact information. Anything less will have papers tossed back in a person's face. Good pre-paid legal services will include interpretation of documents and help with public agencies. The intent is to assist an already flustered person make sense out of what is being asked. Countrywide Pre-Paid Legal Services offers a group legal plan benefit that can make a difference at this time of year.
Federal, State, and Local
There are three levels of government and a plan member may have to deal with one or all of them. That is not a problem for the Countrywide attorney. This individual is very familiar with how the forms are filled out, what information is needed, and the deadlines. As a valuable part of the benefit plan, this legal expert will guide a person through the pages. There might be some problems understanding what is required. If that is the case, the Countrywide attorney will make telephone calls on behalf of the plan member. In this way confusion is clarified, and the proper forms are completed with the right information. There are other legal services available in a Countrywide plan.
A plan member may have questions about a particular form and need some simple answers. Countrywide will allow a group legal plan member to make as many calls as necessary on a given issue. Face-to-face consultations are not a problem, either. Any person who's confronted with difficulties feels very frustrated and upset. Countrywide expects its attorneys to listen, show good people skills, and help individuals solve a problem. Nobody is treated as if they were a case number to be dealt with. We insist that our lawyers give priority to members of a pre-paid legal services benefit under the Countrywide umbrella.
Working with the Client
Our experience with legal plans goes back to 1987, and we have worked with all types of organizations. Each client has different needs and we want to do the best possible to respond to those. It is why we will allow the client to choose what benefits will be part of their group legal plan.
When the document is finally drafted and all parts agreed-upon, Countrywide continues to go one step further on behalf of quality. We have streamlined administration to make the delivery of services that much quicker. It helps when a person receives what is necessary way before the deadline.
This is a time of year when people are concerned about taxes, and also various other dealings with public agencies. You can be very tense and no one wants to deal with an automated service. That will not happen with Countrywide. Some other vendors will discount quality we refuse to do that. Countrywide Pre-Paid Legal Services has built a reputation on responding to people's needs, and giving organizations benefit plans that provide the best service for employees. Decision-makers are encouraged to contact us about our services. We are convinced that we can provide exactly what your workforce needs. We would welcome the chance to provide a detailed explanation of our benefits.