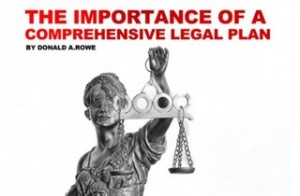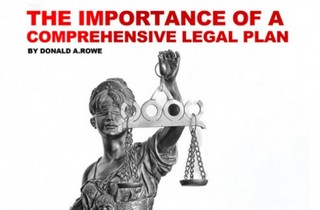 Unique Legal Help Can be Used
Law in the United States is rich in its diversity. There are various kinds of legal specialties such as marine law, domestic and juvenile, Internet law, and various types of property law where an attorney can specialize. Countrywide Pre-Paid Legal Services offers one of the best group legal plan benefits in the country. However, we admit that our attorneys do not know every single type of law. Sometimes, a pre-paid legal services plan member needs special service.
Countrywide has a nationwide network of attorneys ready to assist plan members. If there is a need for specific legal advice, Countrywide will make a referral to the right attorney. This is where many group legal plans stop, but we will go a little bit further for our members.
Giving Sizable Discounts with Referral Services
A Countrywide group meal plan member will get a 25% discount on hourly and schedule rates from the participating panel of referred attorneys. Any contingency fees will be at a 10% discount from the standard contingency percentage. These discounts help a person afford the cost of such necessary legal help. Although the attorney is not part of the ordinary network, this individual is expected to provide services that a Countrywide lawyer would give. It means that Countrywide plan members get priority service; no one must wait for attention. We also expect these attorneys to arrange for easy meetings with our plan members.
None of these requirements is a problem for such legal professionals. They know that they are getting additional practice from Countrywide and they like working with us. A Countrywide plan member can expect great courtesy and professional advice.
We Offer Great Benefit Options
The referral benefit is a good one, but Countrywide, of course, provides other benefits to members. The most common benefits plan members we will ask for include drafting wills, help with public agencies, advice on consumer protection, and drafting medical powers of attorney. These are options possible in the Countrywide plan package if a client wants to have them. That is critically important when thinking about using Countrywide: we allow for choice.
Decision-makers are invited to look at all our benefit options and then create a group legal plan tailored to the needs of their employees. The selection assures the final plan is both well received and used by the workforce. Countrywide respects the final decisions and incorporates these benefit options into the plan document. There are a few things though that will be a part of any Countrywide plan.
You Can Expect Superior Administration
The fast and efficient administration is the other primary quality. We have a streamlined approach to pre-paid legal services provision. Members do not have to wait for long periods of time to get the benefits they need. Countrywide is right on top of things and delivers quickly and effectively. Arranging a meeting with the regular Countrywide attorney is very easy, and follow-up telephone calls on a given situation are allowed. Countrywide attorneys will also make telephone calls for an individual and write letters on their behalf. What we deliver is a comprehensive benefits package to help with all kinds of legal issues.
Giving the members what they want is a foundation stone of the Countrywide pre-paid legal services. If our network cannot readily provide it; we will find the referrals necessary to get the service for the group legal plan member. We are committed to doing our very best. Decision-makers might be curious about all our benefits, and we encourage that. We would like to be able to explain what we have to offer to anyone who is interested. It is why we suggest that executives contact us about our group legal plan and all other benefits. They will be pleasantly surprised at what they find out, and how our benefits provide solid solutions.