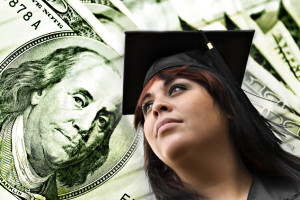 The cost of education is steep. The room and board, tuition, and books are so expensive that even public universities are barely affordable. Student loan debt can be a substantial threat to any young employee's financial wellness. These hard-working people need help.
Major Decisions Are Affected
Reality hits a person's budget within six months of graduation. A freshly minted graduate confronts a bill that sharply cuts into his or her income. The monthly payments are in addition to existing rent, utilities, and credit card obligations. New graduates may not be familiar with budgeting and make poor decisions on cash allocations. Plans for buying a house, getting married, or starting a family may be delayed because of paying college loans.
Employers need to be concerned. The new graduates have the technical and social media expertise an organization needs. However, these young people might start looking for other jobs if their financial wellness is threatened. No organization can have a revolving door employment problem and still stay competitive. It is good business sense for an employer to offer some help. Countrywide Pre-Paid Legal Services can provide required assistance.
Knowledge Is Power!
Countrywide has a national network of certified counselors who will give needed services. These financial wellness professionals understand college loan debt. They know there are ways to lighten the load a new graduate must carry.
Debt payments can be negotiated, adjusted, and some cases eliminated. A young employee may not know how to do any of that, it might even be ignorant of basic budgeting practices. Countrywide counselors will educate clients. The counselor will do a budget analysis and point out where a person's money is coming and going. Various ways to renegotiate debt are discussed and a plan of action is designed that is affordable. The counselor can also advise on other financial wellness matters to help stretch the paycheck dollar.
Choice Is There
Forward thinking employers want to help but they also want all employees to enjoy the benefit. It is not fair if financial wellness only helps one group. Countrywide understands this. We want to have services that all employees can participate in. We allow decision-makers to choose what services will be in their plan. An organization might want college debt help and assistance with medical bills, while not selecting some other services. That is fine with us. We offer a variety of options and education on financial matters. An organization can find the right mix for their employees.
Perhaps our best benefit is the way we treat people. Countrywide counselors have a commitment to providing solutions to problems. These people have a high-level emotional intelligence and treat all clients with respect. A young person does not need a fatherly lecture or Sunday sermon about financial problems. We deliver neither. We treat these young employees as adults, and we assist them in finding the way out of financial distress. The result is an employee with less anxiety or stress about finances.
Lifting a burden from a new college graduate's back is important for the employer. These highly skilled associates should be concentrating on work goals and objectives. Their attention needs to be focused on matters at hand and not have to worry whether a paycheck can cover all the debts. Countrywide offers a path to financial wellness. Anyone can take advantage of it, but the younger employees will especially appreciate the assistance. It is no secret that more college graduates expect to get some form of help from their employers. What we offer can meet that need and help with retention efforts.
If you have questions about our services, please feel free to contact us at your earliest convenience. Countrywide is a leader in the industry, and we give high quality member services. We would welcome an opportunity to explain more about how we can be of service.