Keeping Domestic Strive out of the Office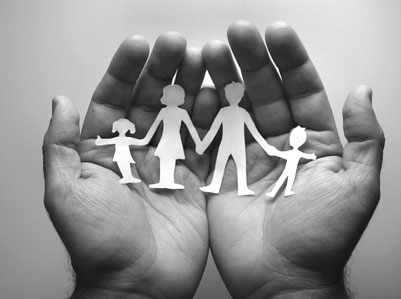 Hard-working employees can handle all kinds of pressure. The stress of tight deadlines ordinarily is not a problem at all, and they are able to weather all kinds of emergency. It is when something goes wrong on the home front that the kettle starts to boil over. Issues that involve family members are more than distracting and can affect a person's productivity. Smart decision-makers know that a group legal plan can help in these matters. The benefits assist employees in resolving major personal problems.

Family Problems Can Grow.
Domestic battles can result from any number of situations and the headaches will come from all directions. It may be something as simple as medical power of attorney, or as complicated as custody of children. There are employees who are American citizens but have family members who are still going through the naturalization process. Employees can be rightfully worried that the issues with immigration authorities can result in a loved one having to go back home. Countrywide Pre-Paid Legal Services have developed group legal services benefits for all types of organizations. We realize that the family does matter. Employees may require more than one type of option within a group legal plan. That's why we offer an array of services.
Benefits That Can Turn down the Heat.
We provide legal services that make a difference. The Countrywide network of attorneys are seasoned experts in the law, especially in those matters where family members may have issues. The type of group legal services provided may include help with government agencies, drafting important legal documents, review of contracts, among other major areas of concern. A group legal plan we offer has some other services that may seem small but are actually very important.
A family crisis can cause an explosion of questions. The Countrywide attorneys will gladly handle an unlimited number of phone calls on a given situation. Face-to-face consultations are never a problem. It often happens that a legal correspondence on letterhead stationery can get the process moving. As part of the group legal services, Countrywide attorneys will write those letters and make phone calls on behalf of a group legal plan member. It is often these small things that expedite the solutions. Administration of a Countrywide plan is purposely intended to expedite the delivery of benefits. A plan member will appreciate knowing that his or her concern is treated as a critical issue. Countrywide attorneys are expected to provide a high level of courtesy and respect to all plan members. Everyone is given the best possible customer service.
Human resources directors know that complicated benefit plans only serve to make things difficult. It is why Countrywide will be flexible as far as any plan design is concerned. We work with decision-makers to develop exactly the right type of plan. What is designed will provide the group legal services that the client organization wants to have. Countrywide has been in the business of designing superior group legal benefits to employers since 1987. We work with all types of organizations and we can help develop what is absolutely unique to the client. It goes without saying that at the close of the business day the benefit plan will reflect what the client wants; nothing more and nothing less.
Employee sensitive companies know that the right benefits provide the best service to valued employees. The managers also do not want productive members of a of work team to be distracted by a family issue. Countrywide offers the kind of benefits that can quickly address any legal issues that suddenly erupt within the home. It helps employees better focus on their team objectives. These benefits are also a way of letting employees know that management cares deeply about their personal concerns. We have a number of options that can help any employee in an hour of need. We invite decision-makers to contact us and we can discuss fully our services that can help employees.