Medical Power of Attorney Gives Direction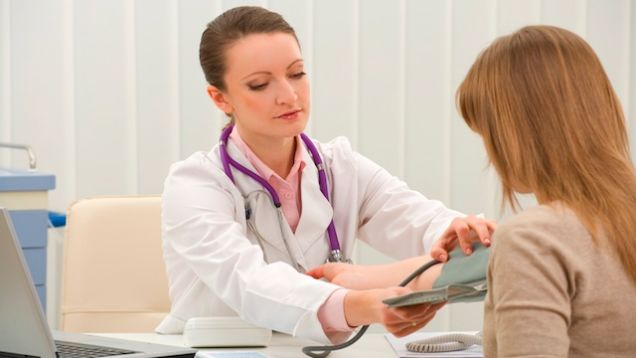 Medical emergencies are the most frightening. They catch people unawares and the possibility of panic can be quite real. The worst kind are those that leave an individual in a near comatose state. Because of a heart attack, stroke, or major accident a person is placed on life support. The family does not know what to do and worst of all neither does the doctor. In these situations a health care provider does not have the authority to turn off the machines. If there are no prior instructions the patient is left in a state of limbo. A group legal plan would have the services needed to see that doesn't happen.

Medical Power of Attorney Grants Authority
The document is known as a Medical Power of Attorney. In essence, an individual designates someone else to act in the event of a medical emergency. This person can make the necessary decisions regarding the medical treatment of a non-communicative patient. These directives may include instructions on when to turn off all life support systems. The person empowered by the document is given the kind of authority that may be very critical in a terminal situation

Sensitivity Matters.
Although it does make rational sense to have a medical power of attorney document drafted, this is a group legal services benefit that is not always easy to accept. The group plan member is recognizing mortality in this process and it is not too comfortable. A legal benefit has to do a little bit more than just write the words. Countrywide Pre-Paid Legal Services has been developing group legal plan benefits since 1987. We insist that our network of attorneys have excellent personal skills. Any person who is getting group legal services from Countrywide can expect to have patient care. The lawyer will explain everything in detail and answer any and all questions.
Those questions can be asked over the telephone or in face-to-face consultations. Countrywide will provide for an unlimited number of telephone calls on a given situation.
This allows for a plan member to have any concerns addressed immediately. The attorney also will draft any correspondence necessary and if there is need to work with a public agency, that legal professional will provide help. Countrywide does the very best it can provide the most comprehensive service possible. Anyone who wishes to have medical powers of attorney drafted can be assured of the most sensitive attention and the most comprehensive service.
Management Would Appreciate the Group Legal Services
Obviously, there is something of value to management. Without medical powers of attorney, the claims experience, of a comatose patient continues to build. The legal authorization can bring closure. What is far more important is that a group legal plan with this kind of benefit shows employees how concerned management is for the family. This is not the easiest benefit to use, but this is the kind of assistance that will bring peace of mind. What is even better is that the whole process is made easier by Countrywide lawyers. That is something we wish to do with any group legal plan benefit we develop.
Administration is made deliberately as simple as possible. The paperwork is nearly nonexistent. We also see to it that all services are provided as soon as possible. No one should ever feel that they are at the end of some long waiting list. Countrywide knows that organizations will have different needs. We will gladly tailor any group legal services benefit to the needs and desires of a given group. That way, exactly what is needed will be there.
The medical powers of attorney document helps bring an end to anxious moments. The family knows what will happen and can move forward. No one wants to think of the situation but everyone should be prepared for it. Countrywide offers a service that makes the process more clear and straightforward.