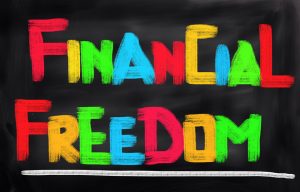 Employees need help putting their finances in order. The economy has endured a rollercoaster ride on an epic scale for more than a year. People were furloughed, struggled to make ends meet, and found their bank accounts slowly diminishing. Stimulus checks helped, but there still is a lot of work to be done.
The new normal is going to include new ways of doing personal business. Household financial wellness took a hit, and the recovery is not easy. Employees have an idea of what to do, but issues such as medical bills are causing them to make poor decisions. Employers who offer professional help with finances will win respect and loyalty of their hardworking staff.
Countrywide Pre-Paid Legal Services has the expertise to assist a person in regaining stable financial wellness. We have a nationwide network of certified counselors who provide a lot of support to those struggling to regain their economic balance. We furnish our counselors with various tools to bring order to what might be a severe emergency for an employee.
Putting an End to Bad Habits
Financial wellness problems often stem from bad habits that were in place long before COVID-19. Living from paycheck to paycheck, maxing out credit cards, opening new accounts, and using forbearance to delay college debt payments will eventually take their toll on anyone's finances.
It is going to require more than sympathy and best wishes to right the boat. Those in financial distress need good advice based on facts and not hunches. Countrywide counselors have the means to offer the best solutions.
Much depends on the financial wellness plan member's current situation. All that is necessary may be to work on the individual's cash flow. A Countrywide counselor will do a budget analysis to uncover any problems in spending habits (That may include paying more than required on some credit cards). The counselor will then suggest what should be done to put personal finances in proper balance.
A person may want to make a sizeable down payment on a house or pay a significant college tuition fee. The money might not be in the bank, but the person may have sellable assets like whole life insurance policies. Our counselor is willing to do an asset inventory to determine what a plan member may sell to get that extra cash. Speaking of houses, we have a self-study course that helps the prospective buyer make better decisions about purchasing real estate.
Dealing with a Disaster
It is sad, but there are cases where personal finances are such a mess that filing for bankruptcy is the only solution. Our counselor will help a plan member prepare for the filing and offer the counseling and financial education that the law expects. Anyone who is in financial trouble just short of bankruptcy can be part of our Debt Management Plan. This is for severe cases and will cost a bit more, but the knowledge gained and the advice received make that extra cost a wise investment.
The Knowledge from a Sympathetic Counselor
We insist on sound listening and communication skills from our counselors. People whose financial wellness is endangered need empathy more than stern advice. Our counselors listen patiently to the needs of the plan member before any action or recommendation. We are proud of how our counselors treat plan members, and our clients are incredibly pleased.
We ask prospective clients to select those financial wellness options they would like to have in their program. We furnish the benefits administration and superior member services. The client's workforce is thus given the most cost-efficient and effective service from us.
If you have any questions about us and what we can do, please feel free to contact us at your convenience. We welcome any opportunity to explain the advantages of working with Countrywide