Giving Comprehensive Legal Assistance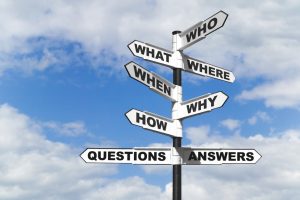 Group legal plans are not all the same. Even though vendors may have almost identical benefit options, pre-paid legal services will differ. It is how the various benefits are administered, along with secondary benefits, they create the disparity. Countrywide Pre-Paid Legal Services is a leader in the industry because of the overall quality of what we give.
Countrywide will provide basic group legal plan benefits such as writing a simple will, consumer protection advice, and drafting medical powers of attorney. We go a little bit further than other vendors, however, by some of the other activities we will do for the sake of a plan member. These include the following:

1. Unlimited Number of Telephone Calls. Countrywide understands that people will have questions after a face-to-face conference with an attorney. We allow plan members to make an unlimited number of telephone calls on a given situation. It helps clear up any confusion about a pre-paid legal services benefit.
2. Communication. Countrywide will do more than simply provide advice or suggestions. We expect that our attorneys take a proactive stance when it is necessary. This includes making telephone calls on behalf of a group legal plan member, and writing letters of legal stationery for this person. It adds a little extra clout to the support we give. It is no surprise that many times this communication helps resolve some very thorny issues.
Referrals for Specialized Help. Countrywide attorneys are experienced legal experts, make no mistake about that. It does happen that a person needs help in specialized legal areas, such as marine law or intellectual property. Attorneys who specialize in these fields command larger than normal fees. Countrywide will not hesitate to refer a plan member to these types of attorneys if necessary, but we will also make certain that a discounted rate is charged for the services.
Streamlined Administration. Our pre-paid legal services are made available as quickly as possible. We have an administration that is deliberately streamlined to cut down on the waiting period. It is also understood that Countrywide plan members are getting priority treatment from attorneys and no one, regardless of job title is made to wait.
The Human Touch. We do not rely on impersonal emails or frequently asked question pages. We would like our plan members to be treated with a great deal of empathy and we insist on that quality from every Countrywide attorney. No legal professional, regardless of how knowledgeable he or she may be, can offer pre-paid legal services in our plan if they do not have good communication and people skills.
Some vendors only offer a take it or leave it planned. Countrywide knows that employers have a better idea of what their employees need then do we. Consequently, we encourage choice. Clients get to decide which one of our benefit options will be part of their organizations group legal plan. We guarantee that every selection will receive the very best service from us.
Good Service Lets Us Stand Out
Countrywide has offered benefits to all types of organizations for now over 30 years. We have always paid very close attention to the type of service that we give. Our nationwide network of attorneys permits us to provide help in all communities where our client organizations are located. We continue to enhance quality since we know that that is what a discriminating organization is most concerned about.
We are one of the leading group legal plan vendors in the industry and we take great pride in our attention to all our clients. Each one receives the same high level of attention and commitment from Countrywide. We believe that if decision-makers look at our options, and find out more about our services, the more interested they will be in working with Countrywide. We encourage you to contact us with your questions. We look forward to talking with you and answering all your inquiries.