Quality Adds Value to a Group Legal Plan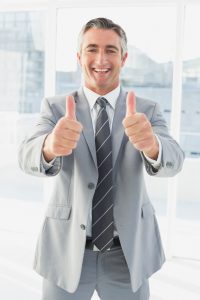 Decision-makers can take the opportunity of a new year to insist on better service. Benefits offered to employees should not only solve problems, but provides necessary assistance that makes all the effort convenient for employees. Some group legal plans will stay with the old-fashioned way of doing things. Countrywide Pre-Paid Legal Services strongly feels that it is how we provide help that determines the quality of the benefits we offer.
We Combine Experience with Professional Help
We provide pre-paid legal services for organizations of all sizes, and have done so for the last 30 years. What we offer is a group legal plan benefit which can resolve the issues of many people. These options are what employees need, but, frankly, an organization can expect more and should. Good service is more than a website with a frequently asked questions page, and some pages explaining various benefits. Hard-working people enjoy personal contact with a real professional. They need to have serious questions answered.
Our Attorneys are All Over the Country
Countrywide has a nationwide network of attorneys. These are all people who have considerable experience in the law and can answer the questions that people have. These lawyers also have expertise in various areas of jurisprudence and can offer the kind of advice needed to get out of a problem. The Countrywide lawyer is easy to contact. A member of our network lives in the community and is available for a face-to-face consultation. A group legal plan member may have additional questions after the meeting. He or she can make an unlimited number of telephone calls to the Countrywide attorney on a given subject. It helps clear up any confusion which may arise.
Quality service must be more than just answering questions and giving good advice. Countrywide is proud of our ability to go one step beyond the ordinary for the sake of our plan members. The Countrywide attorney can write letters and make telephone calls on behalf of a group legal plan member. This type of correspondence communications are pre-paid legal services which other vendors will not provide. We on the other hand hope that any Countrywide plan member can take full advantage of our help, and we do extra to make this happen.
The Organization Chooses
Any benefit must respond to the needs of the organization's employee population. Simply offering a standard boilerplate may not suffice. We enhance the quality of our overall group legal plan by allowing clients to choose what benefit options will be in their program. Decision-makers may choose from preparing a simple will, to advice on consumer protection, to drafting medical powers of attorney. These are just some of what we provide.
The choices will be incorporated in the final plan document. Countrywide commits itself to efficient administration. We have streamlined our process to make it easier for plan members to get the services they want. We also are firm with Countrywide lawyers. We insist that our plan members receive priority consideration and that personal skills be part of an attorney's skill set. An inability to provide priority and the human touch can disqualify anyone from working with us.
Look for the Best Benefits
Employees are going to be asked to put forth a lot of effort in the coming year. Management has set goals and objectives that are ambitious, and ask staff to rise the occasion. It is only fair for these hard-working people to ask that decision-makers provide high-quality benefits. Countrywide agrees with that and we offer the best in the industry.
Human resources directors and organization executives may have some questions about our pre-paid legal services. Countrywide welcomes the opportunity to provide answers. We encourage decision-makers to get in touch with us and find out more about Countrywide quality. Please feel free to get in touch with us at your earliest convenience. We would like to be of service to you and your employees.