Countrywide Makes the Language Clear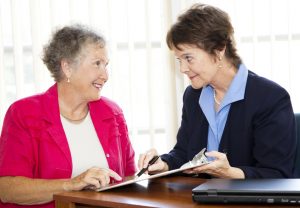 Some the largest everyday mysteries are found in legal documents. The language can be extremely vague and complicated for most people, and it makes the ordinary person suspicious. Is it hard to decide whether a contract is going to be in the best interests of the signer. Group legal plans do not always provide service with review of contracts. Fortunately, Countrywide Pre-Paid Legal Services does. We do everything possible to end the mystery.
A Countrywide plan allows a client to take advantage of our nationwide network of attorneys. These are professionals who work with contractual terms every day. The lawyers will review a contract up to six pages in length as well as other legal documents.
Understanding the Language
The words in the contract are often stiff and formal. They are composed to comply with the law governing the circumstances of the contract. Moreover, there are many Latin phrases that people have not seen since the high school days. Contracts carry provisos and stipulations that must be understood. If they are not, there's a good chance a person is going to face problems. Countrywide solve the puzzle for group legal plan members.
An ordinary pre-paid legal services activity is to explain what the contract means. Our service goes a little bit deeper than that. The Countrywide attorney will raise the alarm if a contract is that in the best interests of the group legal plan member. That legal professional will note where changes need to be made, and what consequences will arise. Sometimes, a contract is used which is not valid in the given state. Countrywide will quickly point out that mistake and advise a plan member on what to do.
Countrywide Has Additional Services
We always recommend that a person use our pre-paid legal services before signing any legal document. Unfortunately, sometimes a bad contract is in force before the Countrywide attorney sees it. Nevertheless, Countrywide does have a solution in this situation. We also provide pre-paid legal services in areas of consumer protection and dealing with government agencies. A complaint may have to be registered and Countrywide will assist in preparing the paperwork. Secondary services include writing letters and making telephone calls on behalf of the planned member. A Countrywide attorney can persuade the other party to renegotiate a bad contract.
The services we provide are intended to help an ordinary person deal with common legal issues. Some of these difficulties may appear minor to some observers, but our group legal plan members consider the assistance given to be essential in solving disputes.
Countrywide has been offering the right kind of service for more than 30 years and we work with organizations of all sizes. Executives know best what their employees need. Countrywide does not have a cast in stone plan design. We are flexible to the wishes of clients. We encourage organizations to choose which of our pre-paid legal services they want to have. The options are included in the final document for the client's approval.
We back up every service with streamline administration and responsiveness to the individual. Countrywide lawyers are known for their empathy and they give priority attention to Countrywide plan members.
A Better Feeling About Contracts
A Countrywide attorney inspires confidence in a plan member. Thanks to the review of the contract, a person can be more confident in entering into any agreement. It is understood that if there is a fault in the paperwork it is pointed out by Countrywide. Suggested changes are also helpful. Countrywide works to provide the very best and most expert advice. Our current clients always comment on the attention to detail and superior guidance Countrywide gives their employees.
All of our benefits provide the right kind of help to a concerned individual. We invite decision-makers to contact us and find out more. We are convinced that what we provide is the best in the group legal plan industry. Please feel free to contact us.