We Educate People on House Purchases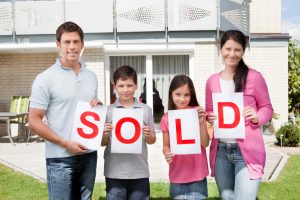 It is only natural for a person to dream of buying a house. It is something every consumer would like to have: a place to set down roots and raise a family. Homeownership is not out of the question but for some people it can be a challenging experience. This is particularly true of Millennials who may be buying their first home. There's so much to go into the decision and financial wellness can be affected. Anyone would be a little bit nervous.
Buying a House Can Be Confusing
The process of buying a house can be an anxiety minefield for the first-time buyer. There are so many options as far as the financing of a home, and the buyer may not be sure what to look out for in the process. What type of advice is honest and which advisers are ethical? A lot goes to a person's mind and lack of knowledge hurts. Countrywide Pre-Paid Legal Services appreciates the dilemma a person can be in. One of the options in our financial wellness program is a course on how to buy a house. This is the kind of education many people need.
Make Your Move is a self-study education course intended to help people through the real estate maze. Topics covered include all the actors involved in the process. There's also information on the various types of financing a house and what to be careful about when looking at the property. Some of the best information is how to deal with the charlatans. There are number of unethical people involved in real estate, and not everyone knows about them. We do our best to expose these unethical types to our plan members.
Countrywide Does More
We do some extra work on behalf of the financial wellness plan member. Our group legal plans have a nationwide network of professionals and the same is true with these plans. Countrywide uses certified counselors who are expert in personal finances. These people can do budget analysis studies to help a person identify whether the house is affordable. The counselor can also show where a few budget modifications can release needed money for a purchase. It is our way of doing a little bit extra and a plan member will appreciate the opportunity to speak with a counselor. Such one-on-one sessions are easy to schedule.
Employers can benefit from this. It is becoming increasingly apparent that employees want some help with their financial situations. Assisting in buying a home is a benefit that Millennials and others will enjoy. It shows that the organization cares about their well-being, and wants to help in achieving a dream. Decision-makers can add to the positive feelings by adding a little bit more to a financial wellness plan. Countrywide provides options such as help with college loan payments and dealing with medical bills. Our options include the ability to work with a certified financial counselor.
We Are Flexible with Plan Design
An employer gets to choose what options will be part of the financial wellness plan. This permits decision-makers to craft a benefit that provides the most advantage for as many employees as possible. Countrywide coordinates the administration and provision of services. Our counselors know that they need to have our plan members as priority clients, and place them at the front of the line. We do our best to make certain that service is provided efficiently and as quickly as practicable. We want no one to wait and we want everyone treated with courtesy and respect.
The opportunity to buy a house is irresistible, and is also the largest expense most people will ever incur. Countrywide wants these same people to have all the information required to make the right decision. We think that all our financial wellness options provide the best kind of benefits. We encourage decision-makers to contact us and learn more about Countrywide and the kind of help we can give to their hard-working employees.