Transferred employees need not be victims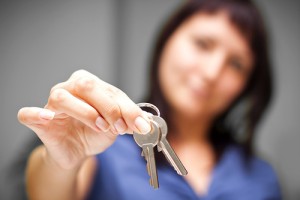 Landlords are reasonable by and large. They understand it is more important to have paying tenants than empty apartments. Now and then a very unreasonable one crops up and this person is more than a headache. He or she will demand certain things from a tenant and refuse to honor sections of the lease. Needed repairs to the air-conditioning or plumbing may go unnoticed for weeks at a time. It all creates a real pain for a tenant who is tied down to a long-term lease.
It is also a serious problem for management. A relocated employee is covered by the relocation policy, but that rarely extends beyond the final moving day. Supervisors are forced to listen to stories of a landlord who is making life miserable for a recently transferred employee. Rather than have a situation where that person is unhappy and not productive, it is a smart idea to have a group legal plan that has services needed to protect tenant rights.
Please contact us today to schedule your presentation or for more information!

Tenant landlord protection
Many states have laws to protect people from unethical landlords, but the tenant doesn't understand those rights. Countrywide Pre-Paid Legal Services is aware of the problems a tenant might face and it is why various group legal services are made available. A Countrywide lawyer can help plan member by interpreting the law as it applies to that employee. Legal communication is one of the group legal services provided by Countrywide. Correspondence written on letterhead stationary can firmly remind a landlord of what was agreed upon in the lease, and what the law expects. The message can be reinforced by telephone calls on behalf of the plan member. The lawyer will also help with the filing of any tenant complaints with the proper government agency.
This all should be enough to convince a landlord to do what is right. If it doesn't, and the group legal plan member wishes to file suit to reclaim paid rent, the Countrywide lawyer can help prepare the case for small claims court. All of the group legal service is provided as quickly as possible. Countrywide will not keep plan member waiting for help. The administration doesn't require a lot of forms to be completed or unwanted delays. Attorneys treat every plan member as if that person were a next door neighbor, and stubborn landlords soon discover that their tenant has superior legal support. The efficiency brings about a rapid resolution of a landlord/ tenant dispute.
Giving a full legal package
Solving a landlord problem requires having enough support to get the issue settled. A number of benefit options should be included in the same plan. This assures that every means is utilized to make the landlord from Hades see reason, or understand the impending consequences. The Countrywide group legal plan has design features to meet all the needs of a plan member. We do not automatically accept every lawyer who wants to be part of our network. Only the best are given serious consideration. Moreover, the attorney isn't hundreds of miles away. We make sure a Countrywide lawyer is close by so that face to face consultations are possible. Every plan member gets the best group legal services.
Employees who move at the request of the company shouldn't have to deal alone with a bad landlord. Helping this employee out of a rough situation shows management appreciates a sacrifice made for the sake of the company. Furthermore, it lets other employees know that future reassignments will not result in tenant nightmares. The Countrywide group legal services definitely reinforce the relocation policy of any organization. We have designed group legal plan benefits for organizations since 1987, and we can tailor a plan to fit what the organization wants. Please feel free to call us with any inquiry about our services. Your employees don't need to be at the mercy of any landlord. We wish to provide your employees with the very best legal help.