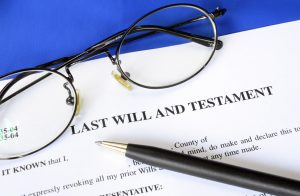 Group legal plans will specialize in drafting simple wills. It is the type of pre-paid services benefit everyone likes. Even though it is sensible financial planning, writing a will can also prevent a major domestic problem: the family feud.
Estate Battles are Brutal
Estates will bring out the worst even in tightknit families. A cousin or a sister may lay claim to a certain item, while a nephew insists he was entitled to some money. Arguments can even start up at the viewing or the funeral. Countrywide Pre-Paid Legal Services provides a will writing service for group legal plan members.
We do not use templates or fill in the blank forms. Our clients are all over the country and different states have unique rules about estates. Countrywide services rely on our nationwide network of attorneys. These professionals sit down with group legal plan members and go over the mechanics of the last will. We must remind you that we compose simple wills. Anything more than six pages is not part of the pre-paid legal services benefit. Still, most employees don't need elaborate wills with lengthy clauses and codicils. We provide the services most truly need. Continue reading