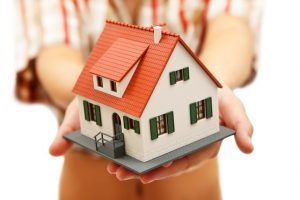 Many think owning a home is just a dream. Real estate is not cheap and there are other debts which strain an individual's finances. Countrywide Pre – Paid Legal Services wants to help make owning a home possible.
"Make Your Move" Teaches Home Buying
Real estate is a market with many players and a distinct vocabulary. A buyer who does not understand real estate is at a disadvantage. The Countrywide Financial Wellness Plan has an educational program to introduce folks to real estate.
"Make Your Move" is a self-study education program. It is an excellent orientation to house buying. A plan member might not understand FHA loans. Our program makes FHA mortgages clear and understandable. Mortgages come in all sizes. Not all loans are suitable to an individual's finances. Our educational program will discuss pros and cons of the various mortgage loans. Professionals such as real estate agents, FHA inspectors, mortgage bankers, and home appraisers play a role in real estate. Countrywide helps identify them and explains their unique roles.
Sadly, not everyone in real estate is honest and you can't trust everything you see on cable network shows. There are pitfalls in real estate, but they can be avoided. "Make Your Move" enables a plan member to recognize any danger. The warnings we provide have saved plan members thousands of dollars.
Our Benefit Advocates Comprehensive Financial Wellness
Countrywide wants to help plan members prepare for major purchases. A house is ordinarily the largest investment that a person will make. The size of a standard mortgage can intimidate the unprepared buyer.
The Countrywide Financial Wellness Program offers help in affording the purchase. Our certified counselors will do a budget analysis to point out where adjustments can free up cash for monthly payments. The down payment on a house can cost thousands of dollars up front. A Countrywide asset inventory identifies those assets which can be sold to get the money needed  for that down payment
Decision-Makers Play a Significant Role
Our program can help anyone who is having difficulty with their finances. Each benefit option addresses an area of concern. However, we do appreciate that our Financial Wellness benefit must be shaped to the needs of the client. Decision-makers know exactly what assistance their employees need. We explain all our options and allow the client to determine those benefits which will be in their financial wellness plan.
The ability to choose will, of course, mean that some of our benefits will not be part of a given plan. We understand this and Countrywide does not have a problem with the possibility. We want our program to help all employees. When decision-makers select the options, there's a better chance that the plan will be used by everyone. That is what we would like to see happen.
Buying a house is something that every Millennial employee wants to do. It shows a person is successful and can afford to make a major investment. There is no reason why someone who has the money should avoid buying a house. We can help a person plan for that purchase.
We know that employees appreciate the kind of assistance Countrywide offers. Our existing clients comment favorably on Countrywide's ability to administer benefits and they also like the way our certified counselors work with people. Our nationwide network of certified counselors are financial professionals with great people skills. They can help anyone achieve desired economic stability and help these people better prepare for expenses and purchases.
You may have some questions about our benefits. We encourage any organization with an interest to contact us at a convenient time. Countrywide wants to explain what we can do for employees and how our financial wellness plan is something worthwhile.