Good Communications is a Calming Force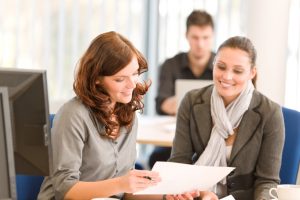 Legal issues cause anxiety. Whether it is contracts that are vague or preparing cases for a small claims court, folks get extremely nervous. It makes sense because they do not know all about the law. It is a mystery that a good group legal plan can make clear. However, this clarity happens only when a good rapport and sound communication is present.
Good Communication is Critical
Communication is where many online legal assistance programs fail. They encourage subscribers to get in touch with any questions but do not establish a rapport. Frequently Asked Question pages pop up and these do not help. Pre-paid legal services require more. An opportunity to interact with an attorney face-to-face is critical. That kind of contact will help calm people's nerves. Countrywide Pre-Paid Legal Services knows this. We have worked with organizations since 1987 to establish group legal plan benefits. Communication is an essential service.
Plan members need to have issues explained. Contracts are a foreign language to most people. Countrywide has a nationwide network of attorneys dedicated to providing the best service. Face-to-face consultations with a lawyer are easy to set up. The attorney is then able to talk with the plan member and explain documents such as contracts and simple wills. The language of the law can be confusing, and the attorney is the best interpreter. An up close and personal conference makes difficult legal matters less frightening and more easily understood.
Trust builds on a foundation of rapport. Only good communication is going to allow a person to trust the advice of anyone implicitly. The Countrywide attorney recognizes this and uses any consultation to develop a working relationship. Empathy is a primary feature of those who work with us. Our lawyers know that people have a lot of questions that sometimes go on answered. One of the pre-paid legal services of a Countrywide legal plan is the telephone. Any plan member can make as many calls as necessary on a given topic. The Countrywide attorney is there to answer those additional questions. It is important to remember that for us no question is a waste of time. We answer them the best of our ability.
Additional Services
Countrywide does more than just allow communication between plan member and lawyer. We also include in our pre-paid legal services the ability of the attorney to communicate on behalf of the individual. Our group legal plan permits the attorney to make telephone calls in the name of a plan member, and send letters on formal stationery. This type of medications not always offered by vendors. Countrywide has built a reputation for superior service with all the extra things we will do for a person.
Decision-makers want only those benefits their employees are going to use. These executives have a better idea of their workforce than we do, and Countrywide permits choice when it comes to designing the plan. The prospective client can review all what Countrywide offers and make informed decisions on the options. We will always have excellent communication as a benefit. We expect all of our attorneys to have the ability to explain things, answer questions, and solve problems. Clients appreciate this and their employees comment favorably on the Countrywide way of providing service.
Communication also includes explaining to executives what we offer. Countrywide does not try to push one benefit over another. Instead, we answer questions and explain what the service each option provides to employees. We anticipate a lot of questions, and we welcome each one. We believe that is the way to see to it that the best possible group legal plan is developed. We encourage you to contact us about our programs. Do not hesitate to ask any question. We will answer all of them completely.