The "Smart Move" Program Helps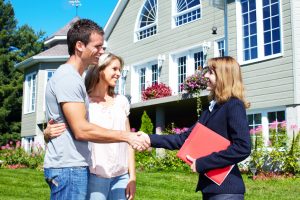 People dream of having a house to call their very own. It is a place to settle down and raise children. Buying a home also is the largest transaction most people will make in their life. The average home costs hundreds of thousands of dollars, and most people do not have that kind of money. They must get financing for the property, and it is not easy to do. Many, especially first-time buyers, have trouble when it comes to organizing the financing. If they have access to a financial wellness program, the process can become very easy.
Where Are the Sources?
A buyer knows how much to save and has a good idea of how much that dream home is going to cost. The challenge is to find the right financing with an attractive interest rate. Additionally, a person should decide which type of mortgage is best suited for the budget. House funding is an unfamiliar territory, and the wrong move can be very expensive. Countrywide Pre-Paid Legal Services understands that buying a house can be an anxious proposition for anybody. We offer a financial wellness program that includes expert advice on how to purchase a home.
Smart Move!
Countrywide has a nationwide network of certified housing counselors. These people have helped others with house purchases, and the "Smart Move" program is part of a Countrywide financial wellness benefit plan. The counselor will sit down with a plan member and look at everything involved in buying a house. This includes the financial information necessary to be approved for a loan, the importance of a pre–approval letter, and what loans are available (N.B. an FHA loan is not the only housing program. Veterans qualify for special considerations with low-interest rates).
A plan member finds out the best sources to go to for the mortgage financing. Countrywide goes a step further to prevent anyone from falling into a trap. There are predatory lenders in the marketplace, and these people have no problem taking advantage of the first-time home buyer. The Countrywide counselor educates a plan member about these unscrupulous businesses and how to avoid them. There are some suggestions made to the plan member on how to manage a mortgage loan. The program also takes into consideration those who currently have a mortgage but getting into trouble with payments. A Countrywide certified housing counselor identifies options other than foreclosure which can be used to prevent a financial nightmare from further developing.
It Is a Great Benefit
Housing education helps a person make the right decisions when it comes to that large transaction. The language of real estate is no longer a mystery, and a financial wellness plan member can make choices that will make a home affordable. It means a lot to someone wishing to buy a house that the employer is willing to help.
Assistance doesn't necessarily mean sums of money. It is the advice that a sound financial wellness plan provides which is worth its weight in gold. Progressive employers offer this kind of benefit to their hard-working staff.
Countrywide knows that organizations want to get the most out of any employee benefit. We feel the best way to guarantee that is to allow our clients to decide what benefits will be in the program. It is the client chooses what services will be provided in the plan. Countrywide will, of course, offer superior service and great administration. The final plan is something that is tailored to the needs of the organization's workforce and has the Countrywide quality to it.
We have several financial wellness benefits that can be a part of any plan. We welcome the opportunity to explain to any human resources director what we can do for employees. We encourage those interested in Countrywide benefits to contact us at their earliest convenience.