Many people are wary of contracts and other legal documents. They hear stories about possible traps in the clauses and don't want to be cheated. Such fear often results in folks refusing to sign legal papers. Countrywide Pre-Paid Legal Services knows all about this hesitation. Our group legal plan benefit includes a review of legal documents option.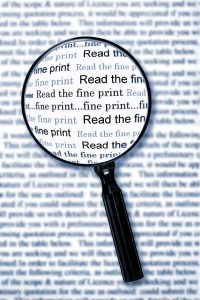 Contracts Can Be Confusing
Legal documents are not drafted to intentionally deceive. The language of the law, however, can be vague and confusing. A good lawyer can interpret the wording. Countrywide has a national network of attorneys who provide pre-paid legal services. We allow those legal professionals to review up to six pages of legal papers (This is the standard size of most contracts).
Contracts are not the only legal papers to come up under a Countrywide attorney's scrutiny. Lease agreements for apartments sometimes can be a little bit shady. The landlord might use a lease document which is valid in another state, but not in the one where a plan member resides. The Countrywide attorney can quickly discern the discrepancies, preventing a group legal plan member from entering into an invalid agreement. The landlord who tries to use an invalid lease will change his or her mind as they discover that a lawyer has read the agreement. Continue reading