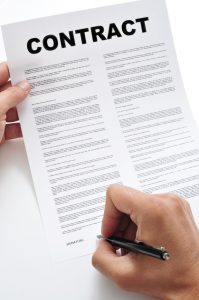 Legal documents are unsettling. Language is formal and there are Latin phrases sprinkled through the text. People get nervous about the lease or contract they might be signing. Group legal plans need to have a means of reviewing legal documents. It is a benefit which Countrywide Pre-Paid Legal Services will provide.
Our Attorneys Are Available for Legal Document Review
Our nationwide network of lawyers are professionals who are well-versed in the language of the law. They will gladly review legal documents for a group legal plan member.
The devil is in the details. Legal paperwork is rarely drafted to deceive people, but an individual might not understand his or her obligations. Those requirements will be quickly discovered by the Countrywide lawyer. A worst-case situation involves outdated or invalid documents. This problem can arise if a landlord uses an out of state lease. Countrywide will spot the danger and point out the problem to the plan member. Our attorneys are well known for inspecting even the smallest details. Continue reading