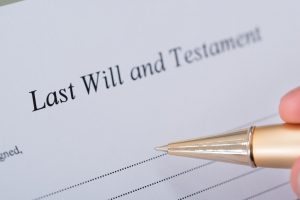 Employees will be sitting down with their financial advisors in the coming weeks to look at money affairs. It is a time when some serious financial decisions are going to be made, which will affect the clients saving and spending in the future. Something that every financial professional is going to recommend to his or her clients is the importance of a will. It is a cornerstone of sensible money management.
Keeping Things in Order
A will is a legal document that prevents estate chaos. Beneficiaries and loved ones will receive what the will specifies, and an executor will be tasked with making all disbursements and presenting required reports to tax officials. Those who die without a will leave behind considerable legal trouble.
The lack of a last will means that probate court takes charge. A court-appointed administrator assumes the management of the estate, but this person has limited authority. He or she must report back to the court on various decisions and this can delay disbursement. This is going to harm beneficiaries. Group legal plans will draft last wills and testaments. Countrywide Pre-Paid Legal Services does this and adds a little bit more. Continue reading