You are in Charge of Your Estate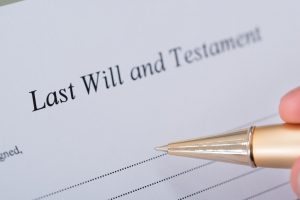 Not preparing a will appears to be second nature for many people. It is not the easiest chore to do, but it is an essential one. There are a lot of advantages to drafting a will when one thinks about it. In fact, the benefit of preparing a simple will is a reason why it is a commonly used option in any group legal plan.
You Decide
The Beneficiaries. We all are going to die, and an estate may be left behind. You have the opportunity with a will, even a simple one, to determine who gets what of your remaining assets. You can also direct how any money or property is going to be distributed. Because you have stated your wishes in a legal document, your decision is final.
The Executor. This individual is the person who will make sure your wishes are carried out. The executor has a considerable amount of power over the estate, and you can choose who will be the person responsible. That designation allows you to pick a person whom you know and whom you trust.