Expert Advice Makes It Easy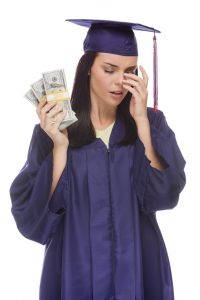 College loans have a time trap. Certain loan programs allow for a fixed period of time to get a degree. If a student's time in school is accidentally prolonged due to being closed out of a class, it doesn't matter. Loan programs also have a short grace period of perhaps no more than six months. After that, payments are expected on a routine basis. It is a situation where the overall cost can grow, and a student has very little control over that.
Recent college graduates who are in their first full-time job feel the pressure and the mounting anxiety. Their college loans must be paid, but the same is true for the rent and utilities. Financial wellness is under serious threat, and the person may be looking at possible bankruptcy. Organizations can help fix the problem if they look at the Countrywide Pre-Paid Legal Services program.